The Absence Of A President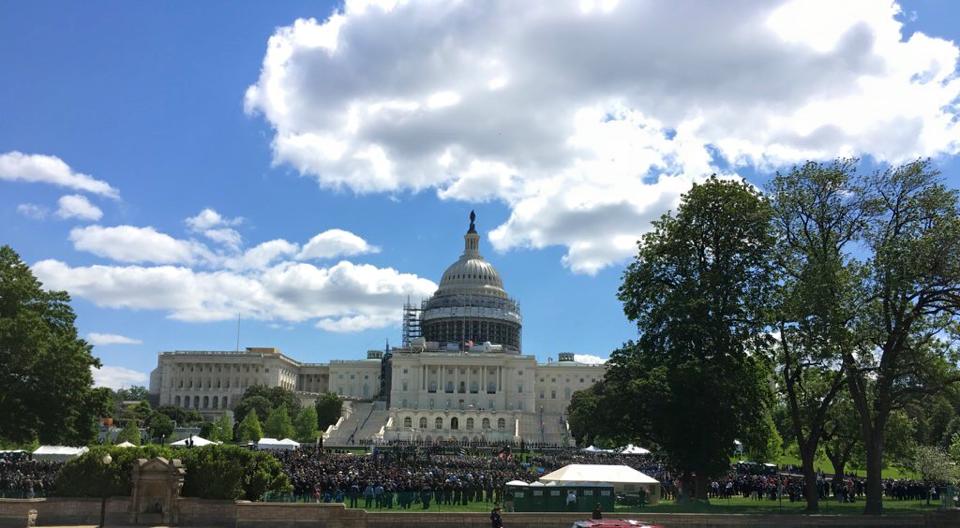 May 15th each year is designated as National Police Memorial Day.  The day begins a series of local and national ceremonies honoring the sacrifice of law enforcement.  May 15th is particularly a special date because on that date, in the late morning, the survivors of each line of duty death are escorted on the United States Capital grounds and seated in front of the crowd.
I will never forget the first year I attended.  I had been in law enforcement for several years and had already began to focus my efforts and training to make the profession safer.  The dangers of the profession were not unique to me.  my father was a police officer and I vividly remember the devastation when his friend and co-worker, Officer Randy Basnett, was gunned down by a coward.
I met my wife in 1994 and I saw the pain on her face during each holiday because her father, Lt. Pat Grimes, was brutally murdered in 1978 and in 1996 I found myself in an alley after a shootout and carried a fallen officer to an ambulance.  I would never speak to Tulsa Police Officer Dick Hobson again.
So that is why I found it so surprising that first year in Washington D.C., in front of the Capital, that I became so emotional watching the mothers, fathers, daughters, sons and spouses of the fallen officers from the year before.  What I saw that year would change my focus forever.   I have often thought of those faces that I saw that day.  I have used that to motivate others, to fight for training and to simply remind myself why I need to continually focus on the safety of the officers around me.
President Bill Clinton addressed those faces that day as he did almost every year of his presidency.  A few years later, I watched President Bush do the same and I watched him stay for as long as it took to meet and speak with every survivor there.  It took hours and each year he became known for the empathy and time he took with the survivors.
This year would have been President Obama's last year to address the survivors and the nation on Police Memorial Day.
He did not show up and that is unfortunate.
Some will say I am being overly critical and while it is true this is not the first time I have questioned our Commander In Chief, I sincerely wished that he was there this year.
Law enforcement has had it rough lately and honestly it has not been fair. While many officers told me today that they didn't care whether the President was there, I honestly think they did.
President Obama has had eight opportunities to show the world his support for the profession that protects the home front and in four of those opportunities he did not show up.  That is his record to own.  The ceremony occurs every May 15th and each and every time he missed, it was the President's decision.  Yes it is just symbolic and appearing and saying a few words may just be that but that is something and in times as these, law enforcement would apppreciate the effort.