A Simple Gesture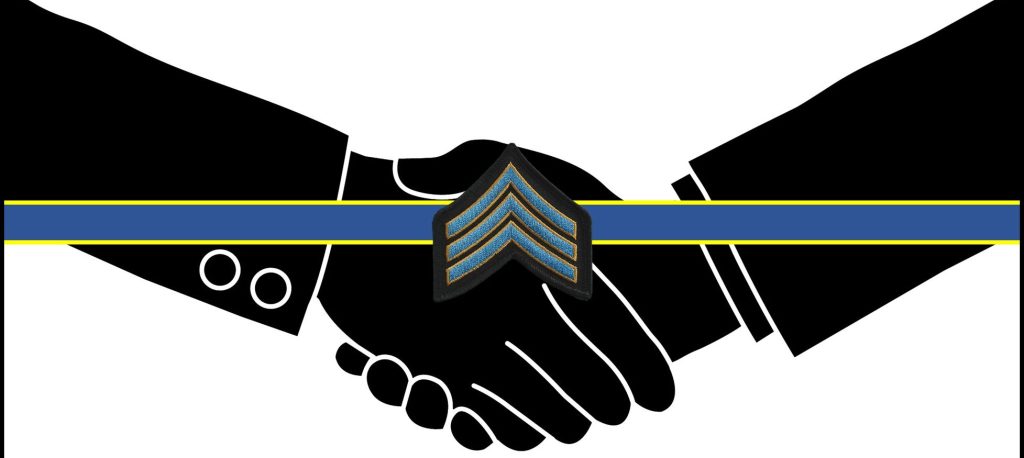 I am a police officer that just happens to have the rank of sergeant. I have 8 police officers that work with me to keep the community we serve safe on one of the toughest work schedules and largest districts in the department.
One week a few months ago, due to scheduling issues out of my control, my squad of 8 officers was reduced to just 4. I knew that we were going to be slammed handling the same amount of calls for service that usually come in, but with half the number of officers.
At the beginning of each shift that week, I walked into the briefing room and extended my hand to my 4 officers for a handshake. I told them that I appreciated them being there and for all of the hard work that we knew was ahead of us.
What I found was that the simple action of shaking their hands in advance of what was before us served two purposes:
The handshakes demonstrated respect for my officers by showing appreciation for their presence in the face of a tough situation.
The handshakes also negated the negative of the situation and turned it into a positive to be fought through as a team, not to be put out by.
In recognizing the power of this simple action, I felt compelled to find a way to continue building the same connection with my officers that started with these simple gestures. With the busy week over, I had the weekend to consider how I was going to use it going forward.
I walked into our squad briefing the next Wednesday and looked around at my 8 young officers ready to hit the road. Without thinking about it for a second, I extended my hand and began walking around the room shaking each of their hands and saying, "Thanks for being here."
To this day, I start every Wednesday briefing just like that. Do not underestimate the power of a simple gesture and the positive effect it can have on your officers.
The mission at Thin Blue Line of Leadership is to inspire law enforcement supervisors to be the best leaders they can be by providing positive leadership tactics and ideas. Positive leadership and creating a positive squad culture are on-going commitments that must be nurtured and developed over time and Thin Blue Line of Leadership is here to help.
Continue saving the world one call at a time and as always, LEAD ON!