Watch Ice Cream Vendor Brutally Beaten And Robbed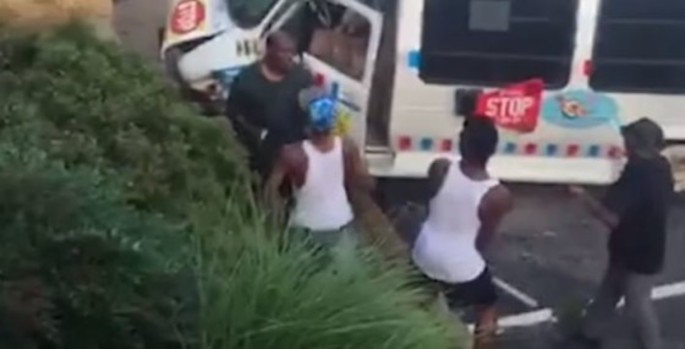 In this disturbing video, an ice cream truck driver in Memphis  is forced out of his truck and beaten down with a bat.  He was robbed of $480.
Police arrested Dontevious Stewart, 19, who is charged with being an accessory after the fact.
Police are still searching for additional suspects.