Police Looking For Man Who Dresses As Animals After Indecent Proposition To Child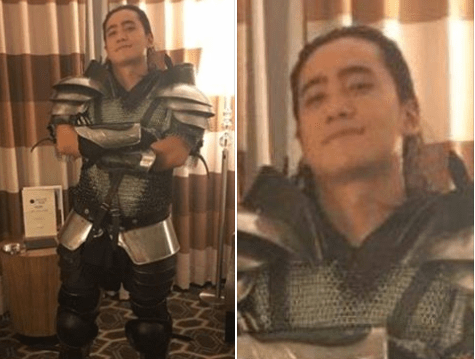 Put this in the 'Just when you thought you had seen it all' category.
The Owasso (OK) Police Department is looking for a guy (above) named "Wang" who is a "Live Action Role Player" who dresses as animals for Indecent Proposal to a Child.
Here is the press release from the agency that was posted on their Facebook Page:
Owasso Police are asking assistance in locating a suspect involved in a [Lewd or Indecent Proposal towards a Child] case out of Owasso, by the name of Nicholas Wang of Broken Arrow, OK. A Warrant for said crime was issued by the District Court of Tulsa County in July of 2017. Wang is reportedly heavily involved in Live Action Role Play (LARP), Costume Play (Cosplay) and the Furry genre (dressing as animals). Anyone with information on the whereabouts of Wang in asked to the call the Owasso Police TipLine at 918-272-COPS (2677), and as always you can remain completely anonymous.