North Miami Police Officer Charged In Shooting Of Therapist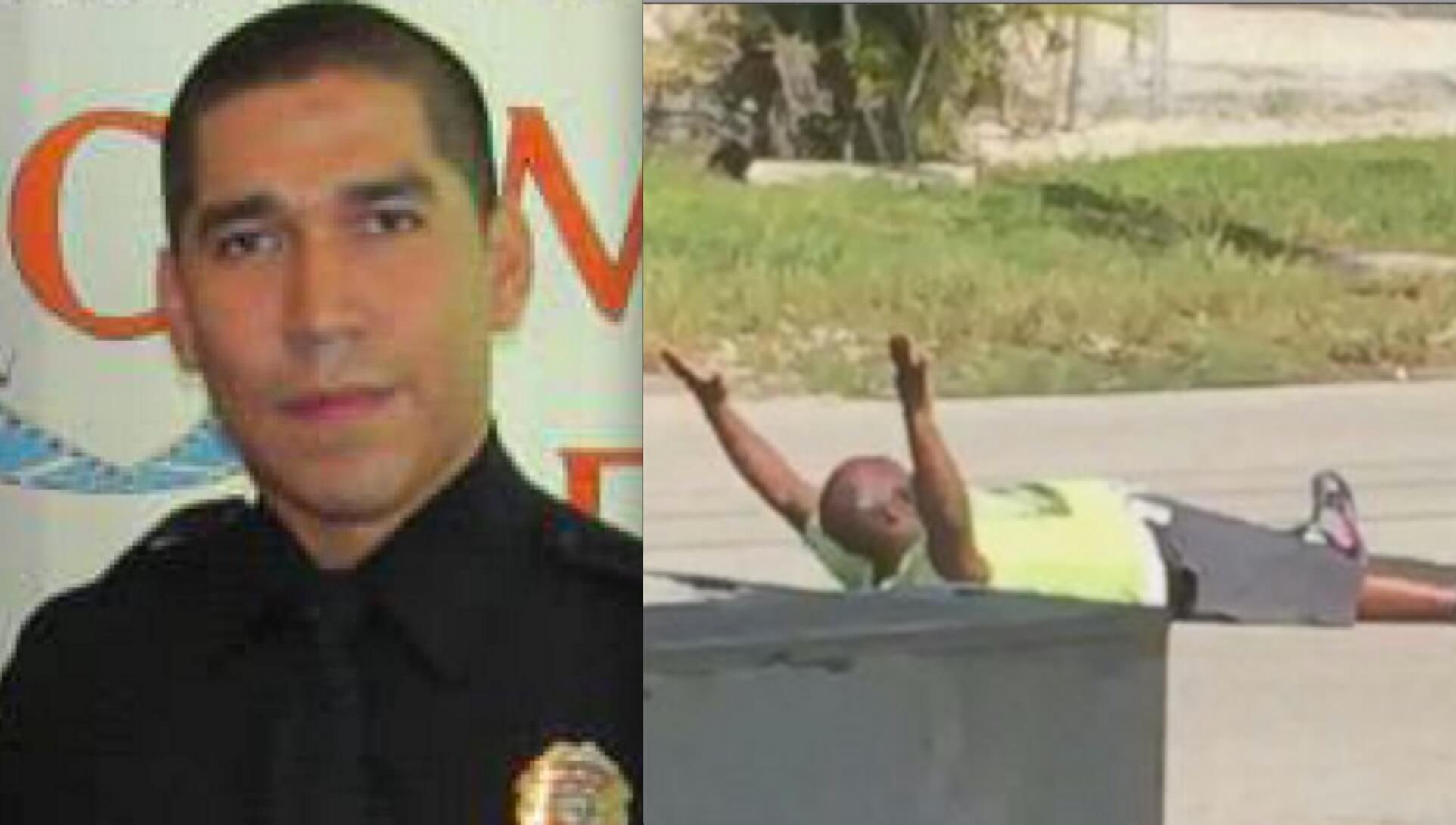 A North Miami police officer who shot an unarmed man last year has been charged with attempted manslaughter and culpable negligence, the Miami-Dade State Attorney's Office announced on Wednesday.
Officer Jonathon Aledda was placed on administrative leave after the shooting.
Cellphone video shows Charles Kinsey lying on his back in July 18, 2016, with his hands in the air in the area of Northeast 14th Avenue and 127th Street. Sitting next to him was an autistic man holding a toy truck.
Police said they were called to the area about a man who was walking around with a gun and threatening to commit suicide.
In the cellphone video of the incident, Kinsey is heard telling officers that he is unarmed.
Authorities said Aledda was behind a car 152 feet away when he shot Kinsey and likely could not hear Kinsey talking.
Kinsey, who was Arnaldo Rios' behavioral therapist at the Miami Achievement Center for the Developmentally Disabled, survived the shooting.
Prosecutors said in a news release that Aledda fired three shots from his Colt M4 carbine rifle, one of which struck Kinsey in the leg.
The news release stated that Aledda "was not in a position to correctly assess the situation or in a position to accurately fire."
Meanwhile, prosecutors said last August that a North Miami police commander accused of giving conflicting information in the case would not face charges.
Commander Emile Hollant was reportedly the voice on the police radio telling dispatchers and other officers that someone had a gun. He then allegedly lied to investigators, telling them he wasn't at the scene when the shooting happened.
Aledda faces up to 5 years in prison if he is convicted of attempted manslaughter and up to a year in prison if he is found guilty of culpable negligence.