Ex-Police Chief Gets 46 Months For Sex Toy Beatdown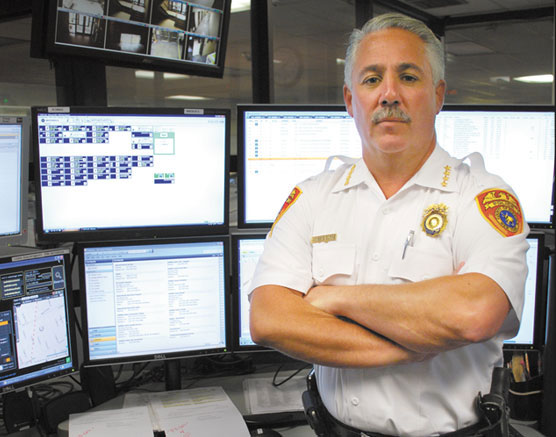 Photo: Former Police Chief James Burke, Long Island Press
Former Suffolk County Police Chief James Burke has been sentenced to 46 months in prison for charges stemming to the cover up and beatdown of a larceny suspect with a sex toy, according to a Long Island Press news report and other news sources. Burke must also serve three years of supervision after his release as part of his sentence.
Burke was convicted of civil rights violations and conspiracy charges for beating a larceny suspect with a fake penis in 2012—and then ordering his police subordinates to cover up the incident.
[sc name="Article Mobile Ad" ]
According to the news report, Burke pled guilty to the charges for beating Christopher Loeb at the police station house after Burke stole a duffel bag from Burke's SUV, which contained Burke's gun and ammunition belt—and pornography, and sex toys.
U.S. District Court Judge Leonard Wexler stated, "I feel Mr. Burke was acting as a dictator," before sentencing Burke.  Wexler also opened the floor to anyone in the court gallery who wished to say something to Burke before he was sentenced.