DC Police Investigating Assault Against Betsy DeVos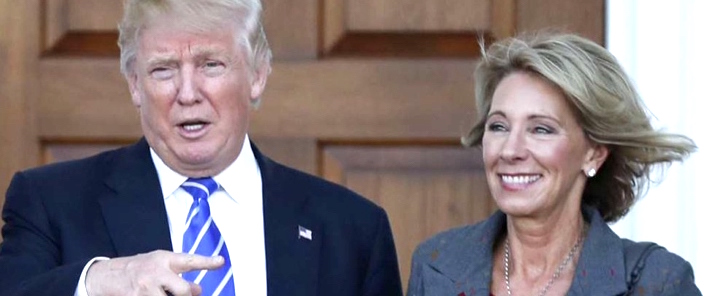 The Washington D.C. Police are investigating a possible assault against Education Secretary Betsy DeVos when she was blocked from entering a local middle school Friday morning.
The police department tweeted one man had been arrested for assaulting a police officer at the protest at Jefferson Middle School Academy.

"Report that @BetsyDeVos was assaulted is under investigation," the account tweeted.
DeVos first tried to enter the building when protesters physically blocked the stairwell.
DeVos said in a statement that she respected peaceful protest but "I will not be deterred in executing the vital mission of the Department of Education."