Convicted Cop Killer Found Dead In Jail Cell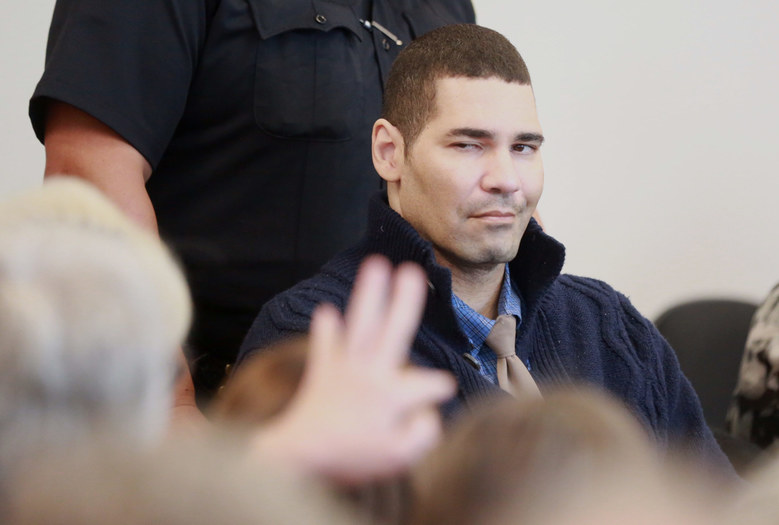 Photo Courtesy:  Bettina Hansen / The Seattle Times
The Seattle Times reported that convicted cop killer Christopher Monfort was found dead in his cell on Wednesday morning at the Washington State Penitentiary in Walla Walla, according to a spokesman for the state Department of Corrections.
Monfort, 48, who was convicted in summer 2015 of aggravated first-degree murder for the ambush killing of Seattle police Officer Timothy Brenton on Halloween night 2009, was serving a life sentence. Paralyzed below the waist by a gunshot he suffered during his arrest in Tukwila, Monfort's health had deteriorated by the time he stood trial in King County Superior Court.
Officer Brenton was sitting in his car Oct. 31 with rookie Officer Britt Sweeney following a traffic stop when Monfort shot him.  Sweeney was grazed in the neck.  Monfort was suspected of fire bombing four police cars a week prior to that.
Jeremy Barclay, communications director for the Department of Corrections, said Monfort was found dead in his single-person cell at 7:45 a.m. Wednesday. Prison staff began CPR but Monfort was pronounced dead by medics, he said.