ACLU Continues Attacks On 'Blue Lives Matter' Bills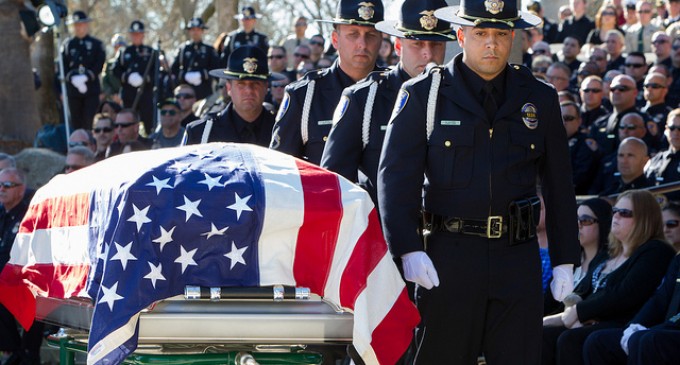 With Kentucky becoming the 13th state to adopt "Blue Lives Matter" legislation Wednesday, the ACLU is doubling down on opposing the police protections on both the federal and state levels, a spokeswoman told The Daily Caller News Foundation.
The Kentucky law makes attacking police a hate crime, and the new Back the Blue Act introduced by Texas Republicans Sen. John Cornyn and Rep. Ted Poe would introduce mandatory minimum sentences for crimes against police and introduce the death penalty for killing law enforcement officers.
"Law enforcement are already the most protected class under law," said ACLU Legislative Counsel Kanya Bennett. "There is no need to further criminalize actions against them or increase cops' legal protection."
Bennett argued the introduction of mandatory minimums for crimes against police officers would contradict years of bipartisan soft-sentencing reform and only deteriorate community-police relations.
Attorney General Jeff Sessions has pushed for mandatory minimums since his appointment in January, ordering Department of Justice prosecutors in March to pursue more severe penalties, something both Republicans and Democrats had largely agreed not to pursue under the Obama administration.