Watch: Car Hits Protester At Ferguson Rally, Shots Fired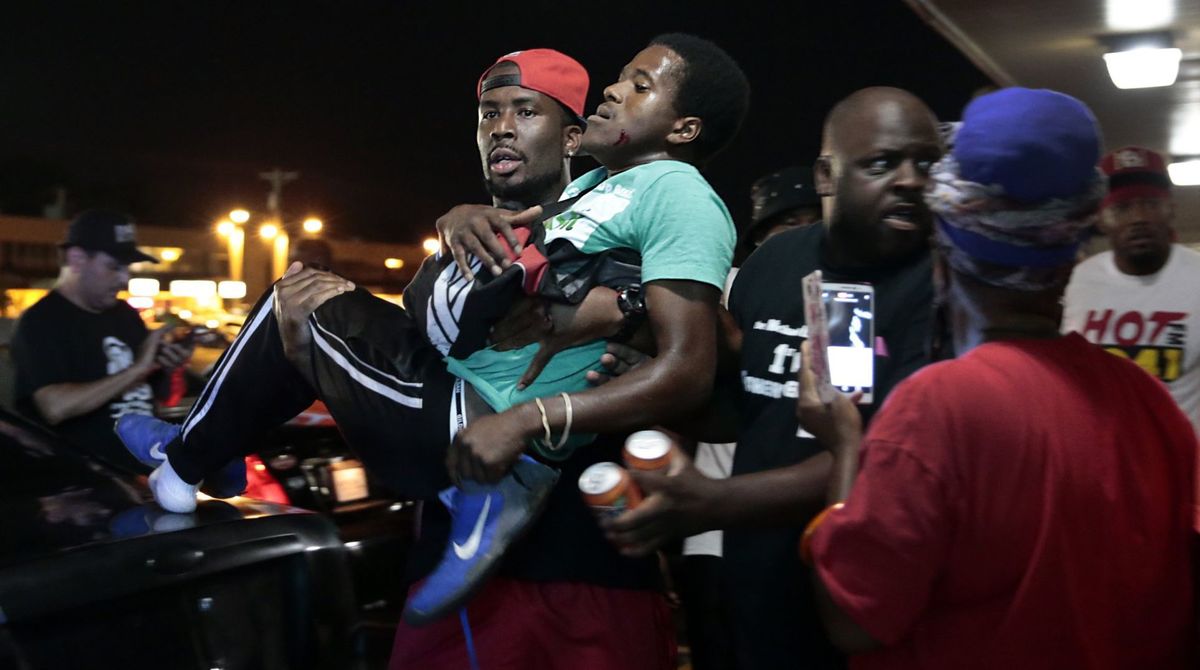 A day of peaceful commemoration of the second anniversary of Michael Brown's death was marred Tuesday night when gunfire broke out after a protester was struck by a motorist.
After a quiet morning vigil and evening church service, the night turned violent when a car struck a protester standing on West Florissant Avenue.
Others among the roughly 75 protesters began trying to cut off the car, which then reversed direction to try to avoid the crowd, according to several witnesses.
At that point, witnesses said, several protesters pulled out guns and began chasing and firing at the fleeing car.