The DOJ's Baltimore Police Report Contributes to a Hostile Environment for Law Enforcement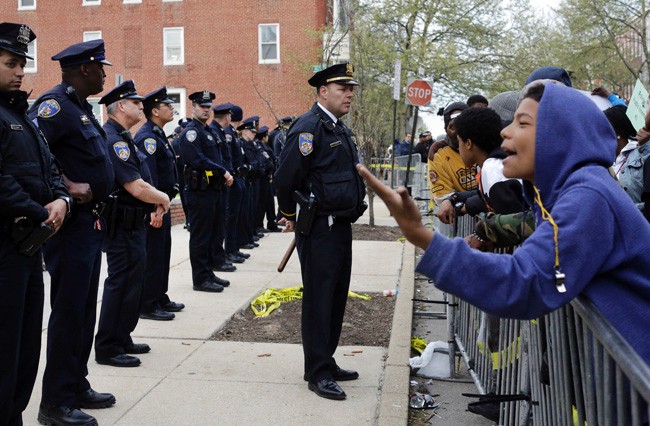 In early May 2016, a 90-year-old woman in northwest Baltimore was severely beaten during a home invasion. Police found her barely conscious on the floor, unable to move or call for help. This was the second time in two months that she had been the victim of a burglary. She was hospitalized for three weeks following the beating and died in the hospital. Police concluded that the suspect in the May assault was familiar with the neighborhood.
On May 31, 2016, a 71-year-old woman in northwest Baltimore was raped and robbed in her home. The assailant took jewelry and cash from the victim's purse, then stole her car and crashed it. A bystander helped the rapist out of the crashed car; the thug fled.
These heinous crimes occurred as Baltimore was experiencing the bloodiest year in its history, measured on a per capita basis. Shootings, homicides, and robberies surged after the April 2015 riots triggered by the accidental death of drug dealer Freddie Gray following an arrest. Nearly two dozen children were killed in 2015. Baltimore's homicide count matched that of New York City's, a city 13 and a half times Baltimore's size.
Unfortunately, such crime merits but a few passing references in the 163-page report on the Baltimore Police Department released yesterday by the U.S. Department of Justice (DOJ). The Justice Department accuses the Baltimore police of a pattern or practice of violating blacks' civil rights. Justice's methodology for reaching that conclusion is by now drearily familiar: Because blacks are stopped and arrested by the Baltimore police at a higher rate than their representation in the Baltimore population, the police are guilty of racial bias.
This use of a population benchmark to analyze police activity is preposterously misguided, given the large disparities in rates of criminal victimization and crime commission. In 2015, more than 90 percent of Baltimore's homicide victims were black, even though blacks are only 63 percent of the city's population. Though the police department does not report the race of criminals, it is certain that at least 90 percent of homicide and shootings suspects in Baltimore are also black. To expect police activity to match population ratios when crime commission is not evenly spread throughout the population is either disingenuous or disqualifyingly ignorant.