Tacoma Police Officer Shot, Suspect Barricaded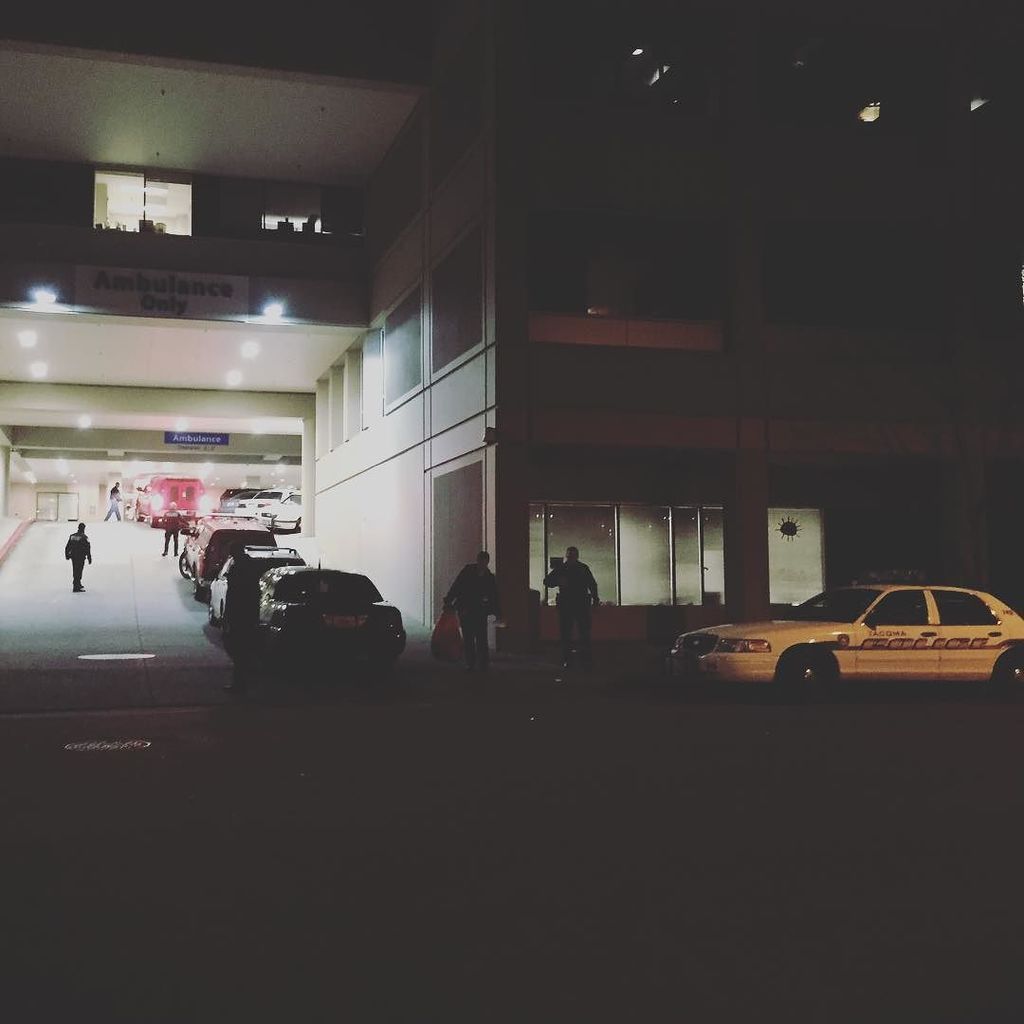 Photo Credit:  @NatashaKIRO7 – Police arrive at the emergency room where a Tacoma (WA) Officer has been taken.
Tacoma (WA) police were investigating a shooting incident Wednesday night at an East Side house in which a police officer was shot multiple times.
The officer was taken to Tacoma General Hospital, where he was undergoing surgery. His condition was not immediately known.
[sc name="Article Mobile Ad" ]
Police spokeswoman Loretta Cool provided these details:
Two officers came to a house  after receiving a report of a "verbal domestic incident."
A short time later an officer requested priority backup and soon after shots were heard. It was unknown how many times the officer was shot or where, and whether he was able to return fire.
Officers had surrounded the house and the department's SWAT team had been called in.
During the standoff, officers heard gunfire from the house. They were unable to immediately determine what the target was.