Police Complete Investigation Into Gorilla's Death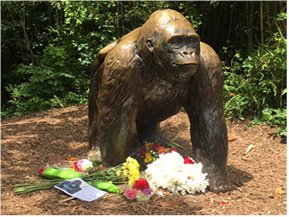 The investigation is complete into an incident at the Cincinnati Zoo that ended with the killing of a beloved gorilla after a child slipped into its enclosure.
The investigation has been turned over to Hamilton County Prosecutor Joseph Deters for his review.
The family members of the boy who were with him at the time of the incident were the focus of the probe.
It's unclear whether the police department recommended that charges be filed against the mother.
Deters said he would conclude his review by Friday.