N.J. Police Officer Attacked, Beaten Unconscious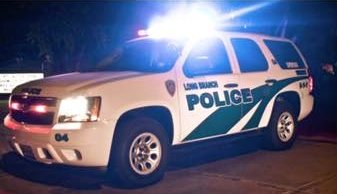 Authorities are offering $25,000 in rewards for information in the attack that left a Long Branch (NJ) police officer unconscious early Tuesday.
Shortly before 2 a.m. on Tuesday, Long Branch police officer Michael Monahan was on patrol when he noticed what he believed to be several subjects with flashlights near an abandoned building near the intersection of Westwood and Bath avenues, Long Branch Public Safety Director Jason Roebuck said in a release.
The subjects fled after Monahan, a 12-year veteran of the police force, exited his vehicle to investigate.
A foot chase ensued and Monahan was able to apprehend one subject, before being struck on the back of his head and knocked unconscious, Roebuck said.
Other officers responding to the scene were unable to reach Monahan on the radio and eventually located him by the light given off by his flashlight on the ground.
Monahan was found face down and unconscious. He was transported to Jersey Shore University Medical Center in Neptune where he remained under observation for a head injury as of Wednesday afternoon, Roebuck said.