Mannequin Used To Catch Alleged Killer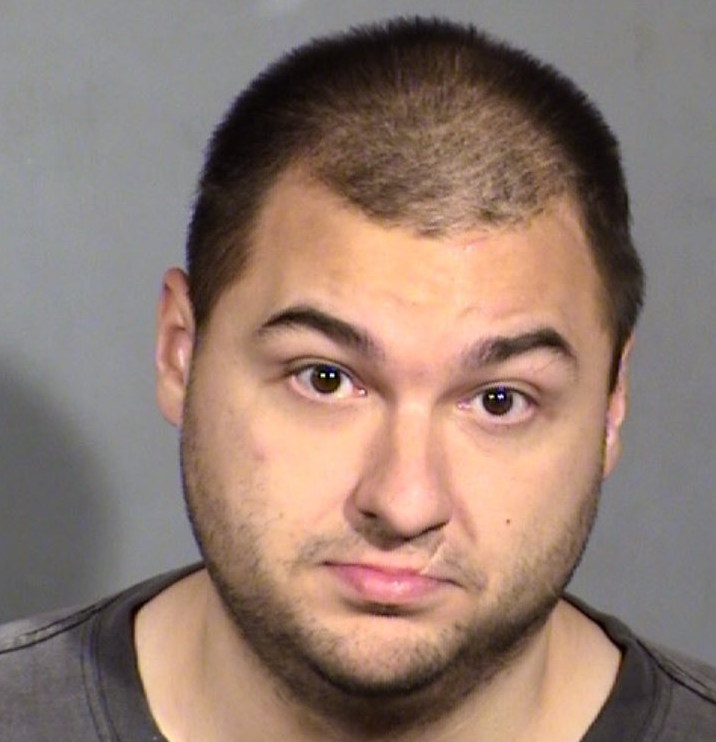 [vc_row][vc_column][vc_column_text]Photo: 30-year old Shane Schindler under arrest for bashing a homeless man mannequin in the head.
---
After the brutal beatings of two homeless men in Las Vegas and no leads to catch the killer, police decided they'd try to bait the killer.  Just a few feet from where one of the men was killed, police placed a decoy, a mannequin draped in blankets and positioned to look like a person sleeping on the sidewalk.
Within hours, someone approached. After surveying the scene, the suspect pulled up his hooded sweatshirt, took out a hammer and bashed the mannequin "several times" on the head. The incident was captured on surveillance video.
Police arrested Shane Schindler, 30, and charged him with one count of carrying a concealed weapon, local media reported Friday. He appeared in court last week, and a judge set his bail at $50,000. Although Schindler has not been charged in the deaths of the two homeless men, police say his attack on the mannequin made clear he had "the intent to kill."
During questioning by police, Schindler admitted that he kicked the decoy and struck it with his hammer but told investigators he "knew it was a mannequin" before he attacked it, according to the report.
[/vc_column_text][/vc_column][/vc_row][vc_row][vc_column][vc_video link="https://youtu.be/3mIn7j2yACc"][/vc_column][/vc_row]