Florida Airport Shooter: Obsessive With ISIS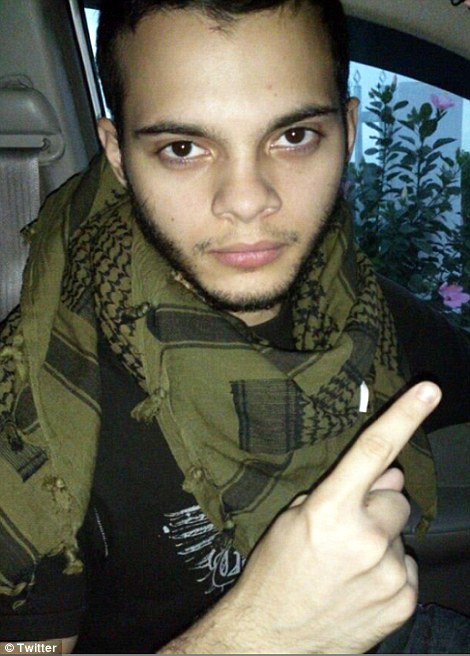 The suspected gunman who authorities believe shot dead five people and injured eight after opening fire in Fort Lauderdale International airport had gone AWOL several times while serving in the military and was investigated for child pornography, authorities have said.
Esteban Santiago flew into the airport from Anchorage, Alaska (with a layover in Minneapolis, St Paul) on Delta flight 2182 with a firearm as his only piece of checked luggage, authorities believe. The 26-year-old, who was dressed in a Star Wars T-shirt, claimed his bag, went to the bathroom to load his handgun and then started shooting people dead, according to the county commissioner.
[sc name="Article Mobile Ad" ]
The Army vet was getting psychological treatment, according to his brother, who said he didn't know precisely what the captured man was getting treated for. His family also said Santiago had been acting strangely after returning from Iraq.
FBI investigators have not ruled out terrorism as a reason for the attack and at least one reported incident has some thinking that an allegiance to ISIS may be the cause.  Authorities said Santiago walked into an FBI office in Anchorage in November last year claiming the government was trying to control his mind and he was being forced to watch ISIS videos, CBS reported.
Investigators questioned Santiago at length after the shooting and as of Saturday morning hadn't ruled out terrorism as a possible motive. They were reviewing the captured man's recent movements. Authorities believe he acted alone.
He was previously pictured giving a one-fingered salute, which is commonly used by Islamic State jihadists often before they embark on a suicide bombing.
Santiago had gone AWOL several times while serving in the Alaska National Guard, the Pentagon said. He had served from 2007 to 2016 in the Puerto Rico National Guard and in the Alaska National Guard, including a deployment to Iraq from 2010 to 2011.