Austin Police Explain How Handcuffed Suspect Shot Himself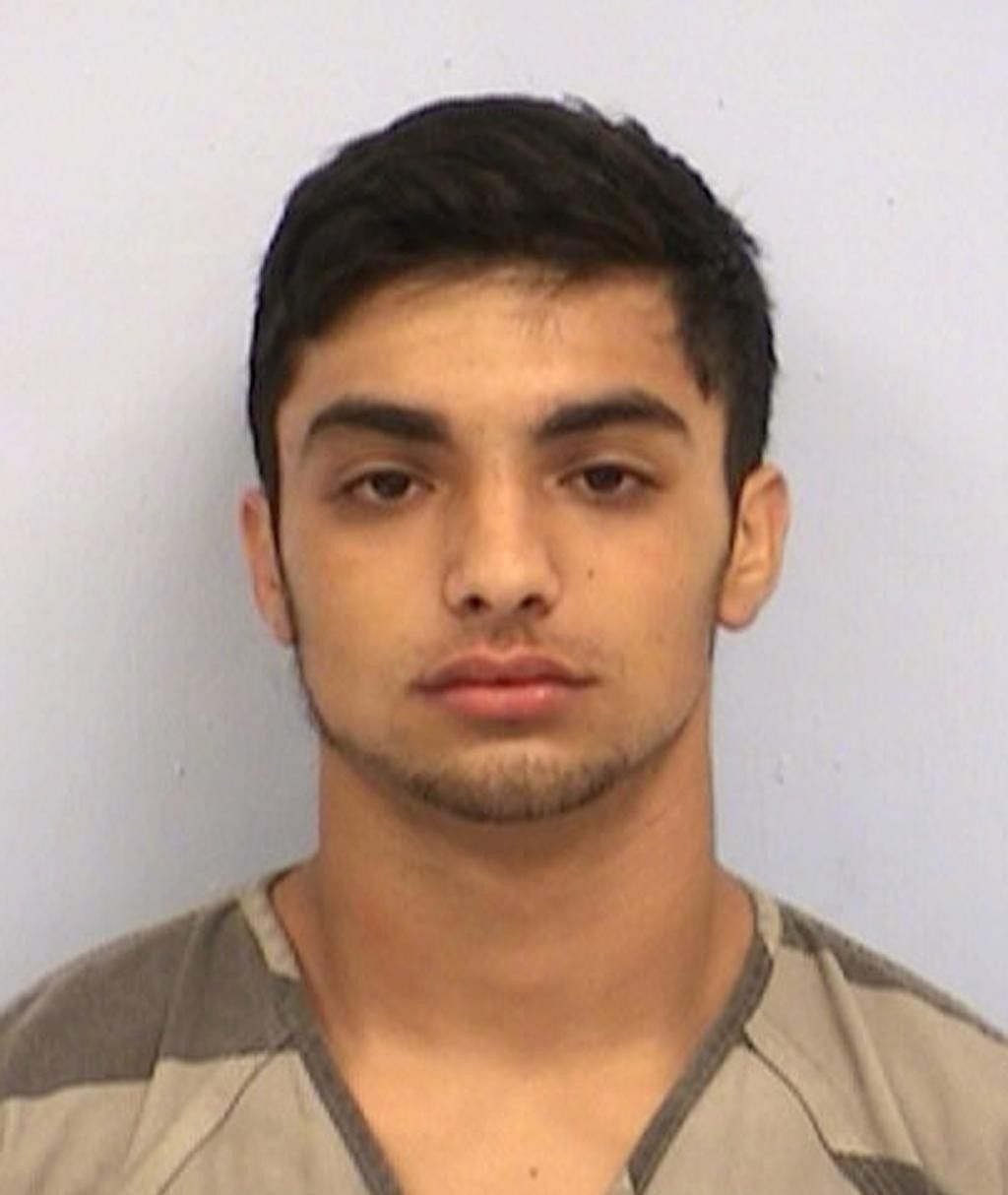 Austin (TX) police are explaining how a handcuffed man was able to shoot himself in the head while in the backseat of a patrol car.
Interim Chief of Police Brian Manley says everything unfolded in less than six minutes. Police say video from inside the patrol car shows Zachary Anam, 19, was able to pull his arms around the right side of his body, almost to the front of his body. Once he pulled his arms around, Manley says Anam was able to lie down in the backseat, place his head in front of the muzzle and fire one shot. The gun that Anam had in his possession was a Glock .380 semi-automatic pistol, that was reported stolen during a burglary of a vehicle last year, police say. Last spring, Austin police connected Anam and three other suspects to a string of vehicle burglaries and thefts across the Austin-area.
[sc name="Article Mobile Ad" ]
The situation that unfolded started as a shoplifting call Sunday afternoon. Officer Iven Wall and Officer John Ricker were called to the Macy's at Barton Creek Square Mall to assist with a shoplifting suspect who had been detained by a Macy's loss prevention officer.
Before Officer Wall placed Anam into the patrol car, a search of his body revealed a controlled substance. Anam was then handcuffed behind his back and placed into the back of Wall's patrol car, with the seatbelt on. The officers originally couldn't identify Anam, so they decided to drive him to Austin Police Department headquarters in downtown Austin to get fingerprints.
"As they got into the downtown area, he [Anam] began having conversations with Officer Wall about suicide and his concerns that he was suicidal," explains Interim Chief of Police Brian Manley in a news conference Tuesday afternoon. Officer Wall explained to the suspect that there would be mental health services available at the jail, but the suspect responded with a comment along the lines of "that he wasn't sure he could wait that long."
When the suspect indicated he had the means to commit suicide, Officer Wall relayed the message over the radio and immediately got out of the vehicle and left it parked at the corner of West Sixth Street and Lavaca Street. Officer Ricker, who was following Officer Wall, also got out of his vehicle to help make sure the public was out of harm's way. During that time was when police say Anam shot himself. Anam was taken to the hospital where he died Monday morning.