2 Tucson Police Officers Shot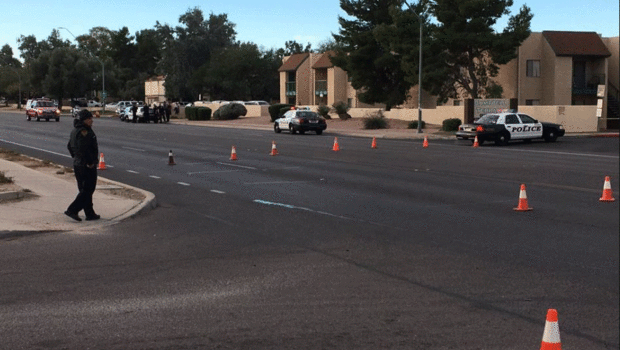 Image Credit:  KOLD
Two Tucson (AZ) police officers were shot during a gunfight with a suspect at an apartment complex early Thursday.
There is very little information at this time but it appears that both officers were conducting an investigation near the apartment complex when they came under fire.
[sc name="Article Mobile Ad" ]
Both police officers and a suspect were struck by gunfire.
One officer was in serious condition and was reported to be in surgery at Banner University Medical Center.
The suspect has died.