A California law professor has a suggestion he says would dramatically improve police-public relations and increase safety for officers. Eliminate traffic stops.
Prof. Christopher Kutz of the Jurisprudence and Social Policy Program at the University of California-Berkeley detailed his proposal recently in an op ed essay for the Chicago Tribune's Tribune Content Agency, a syndication service for news outlets and websites. Kutz, who holds a law degree from Yale as well as a PhD, focuses his professional efforts on "moral, political, and legal philosophy" issues.
In his Tribune piece, he cites a familiar series of recent incidents in which black drivers have ended up dead during or after officers pulled them over for relatively trivial violations, including a broken tail light, a missing license plate, and an improper lane change.
These motorists, Kutz argues, "should never have been stopped by police at all. Nor should the vast majority of Americans pulled over in our national ritual of the traffic stop."
Just like "our apparent tolerance of rampage shootings [and] our system of mass incarceration," law enforcement's devotion to traffic stops puts the US "out of step" with other developed nations, Kutz claims.
American drivers are stopped for traffic violations "at a rate of about 9,900 per 100,000 citizens," Kutz writes, citing a DOJ survey. "By contrast, government reports in England and Wales show traffic stops occur at a rate of only about 2,200 per 100,000"; in France, 2,760 per 100,000; in Spain, "about 3,000 per 100,000."
Yet according to the World Health Organization, these countries, "which have aggressive driving cultures, have 40 percent to 60 percent of the US fatal accident rate, despite traffic stops being made 20 percent to 30 percent as often."
Minor traffic violations, Kutz asserts, "pose no significant immediate threat" to anyone on the road. "On the other hand, every stop brings a substantial danger to the law enforcement officer: Car and motorcycle accidents and being struck by vehicles are a leading cause of death in the line of duty. Stops also produce a significant risk of escalation and confrontation, with tragic outcomes…. So no legitimate concern with road safety compels us to continue with the traffic stop."
He proposes a test. "Any municipal police chief can simply undertake a quiet, and easily reversible, experiment: Reserve the traffic stop for objectively and imminently dangerous road behaviors, and observe the effects on crime rates and traffic accidents.
"Local, state, and federal government also could encourage the use of red-light and speed cameras," as the European countries do to enforce speed laws. These devices, automatically generating citations, "would surely issue as many or more tickets as traffic patrol officers do"–without, Kutz adds, racial bias. "No camera has ever Tased or shot an unarmed driver," he notes.
"Any purported benefit" from stops for minor violations–"for example, the slim chance of apprehending wanted criminals"–has to be "set off against the resentment they engender, Kutz says.
With minor violations off their watch list, "police could concentrate their efforts on serious crime and immediate…genuinely dangerous driving behavior…while traffic engineers [seek] alternative ways to improve roads safety."
Thus, he concludes, could "all citizens enjoy more freedom from overzealous and unproductive policing."
---
Law Officer is a proud partner with the Force Science Institute.  This article originally appeared in Newsletter 291.
Visit www.forcescience.org to learn more about the research FSI conducts and the training they provide.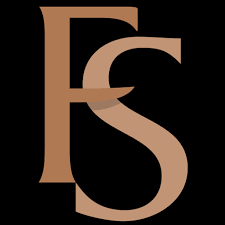 The Force Science Institute is comprised of a world-class team of physicians, psychologists, behavioral scientists, attorneys and other leading professionals. We are dedicated to the unbiased application and further study of 150 years of existing scientific research on a wide range of areas associated with human factors, including the intricacies of human movement, action/reaction times, how the mind works during rapidly unfolding events, decision-making under stress, etc. Research specialists design our intricate research protocols and our work has been repeatedly published in leading peer-reviewed journals.
Our goal is to provide information on human behaviors during high-stress, rapidly unfolding encounters to those who are tasked with evaluating and investigating the behavior of individuals involved in these events. It is our hope that we can support their efforts to ensure that these evaluations are thoroughly informed, fair and fact-finding.