I just returned from another conversation where I found out a 20 year police veteran is doing the proverbial "mid-life crisis."  In cop terms that means he is cheating on his wife, absent from his kids and pretty much checked out from his family.  All the while he works on a police department and seen as a "good" cop.
He's not.
He's a coward and he is weak and he doesn't deserve to wear the badge.  You heard me right.  This "right of passage" that I have seen for far too long is wrecking marriages, families and it does nothing for our police departments.
I worked for a coward once that had the ole reputation of sleeping around on his wife.  He (and a few others) thought he was pretty cool. He claimed that it had nothing to do with his job and that he could be a great cop despite his actions against his family.  He looked at himself as some leader among men.
He was completely wrong.
We must change this.  Morality should mean something to those behind the badge and if you are going to abuse the one you promised your life to, what will you do to a co-worker or the community if you had a chance?
I call it the way I see it and it's gotten a few folks sideways with me more than I can remember and I have held my tongue long enough on this issue.  If you cheat on your family, you are no different than the liars, crooks and criminals that you throw in jail.  In fact, you could be worse.
There is good news though.
If I'm talking about you, you still have time.  You may have caused irreparable damage to you reputation and family or they may still be in the dark.  If you are the former, apologize to your family and repent to your God.  Forgiveness is the fabric to our society that everyone needs, including me.  Change your life and if you get a second chance don't make the same mistake.
If you are the latter, stop what you are doing.  You made the decision to be a weak man and you can now make the decision to man up.  Live for the future and don't look back.  Become known for the man you are about to be and not what you have been.
I've never claimed perfection but I know this from over two decades in police supervision and management.  Nothing and I mean nothing good ever comes from a police officer that steps out on their wife.
Be a good police officer and a greater man.  Lord knows we need more of both.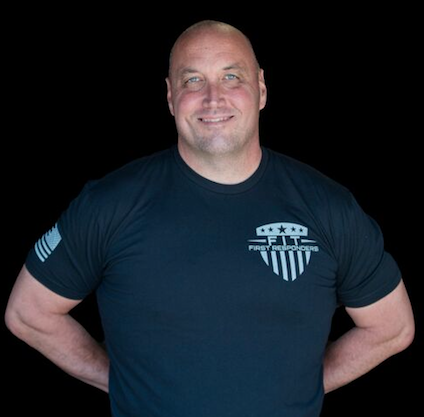 Travis Yates is a writer and editor at Law Officer. An ILEETA Trainer of the Year, his Seminars in Risk Management & Officer Safety have been taught across the United States & Canada. Major Yates is a current Doctoral Student in Strategic Leadership and is a graduate of the FBI National Academy. He is the Director of Training for Law Officer  (www.lawofficer.com) and the Founder of the Courageous Leadership Institute (www.courageousleader.org), providing leadership consulting and training to law enforcement around the world.