Cuba Gooding Jr: "I Cried Today"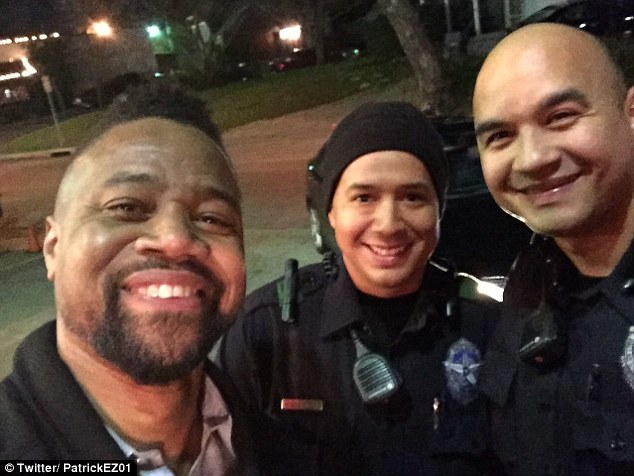 Hollywood actor Cuba Gooding Jr has spoken out in the wake of the death of Dallas police officer Patrick Zamarripa, with whom he previously posed for a photograph.
Zamarripa, 32, was among five officers shot dead by Micah Xavier Johnson in Dallas on Thursday as he shot police from high vantage points before holing up inside a garage.
On February 25, Zamarripa tweeted a photo showing him and his partner, both in uniform, with the star.
He wrote: 'The great @cubagoodingjr. Thanx for taking the pic with my partner and I. Hope your stay in #Dallas was great sir!'
Gooding was asked by a TMZ photographer in Studio City, California, if he had a message for Zamarripa's family.
'The picture came out today,' the photographer said.
Gooding responded: 'I cried today when I heard that. I cried. That's all I'll say.'