A year ago, Trooper Michael McSellers didn't know if he would ever wear the uniform again. He had experienced trauma from things seen while wearing the uniform.
He left the profession for six months and then made a decision.  He strapped on his vest and promised from that day forward to bring awareness to PTSD.  Deemed the #1 silent killer of law enforcement, McSellers made the decision to take his pain and turn it into helping others.
I met Michael several years ago and have enjoyed watching him grow into a great police officer and a better man.  A family man that cares about Jesus and people around him, Michael is a great asset to law enforcement and to everyone he is around.
I'm honored that he has let me show you an important video on his story and the story of PTSD.
Here is what Michael says about the release of the video:
I'm finally excited to release the video recorded by Life View Video Production, LLC helping me bring awareness to this silent epidemic. I also want to give a shout out to Code3 International Ministries, Honor Them, Code 9 Project, The Centurion Law Enforcement Ministry & FCPO-Denver Billy Graham Evangelistic Association and Blue and Red Movement for all the work they put in to bring this to light.
You too can help me spread awareness to PTSD in Law Enforcement by sharing this video and may save a life by doing so… I pray that you take the time out and read this and help me spread this word and ultimately bring more awareness to this major issue.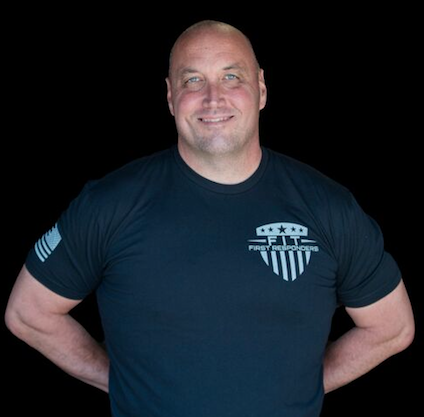 Travis Yates is a writer and editor at Law Officer. An ILEETA Trainer of the Year, his Seminars in Risk Management & Officer Safety have been taught across the United States & Canada. Major Yates is a current Doctoral Student in Strategic Leadership and is a graduate of the FBI National Academy. He is the Director of Training for Law Officer  (www.lawofficer.com) and the Founder of the Courageous Leadership Institute (www.courageousleader.org), providing leadership consulting and training to law enforcement around the world.