Photo:  Trooper Kirk Hensley
---
When Sgt. Tim Cotton took over Bangor Maine Police Department Facebook page in 2014, it had less than 10,000 followers. Since then, his efforts have garnered one of the largest online following of any agency with over 270,000 followers and this is from a city with just 31,000 residents.
A quick look at the page will tell you why as Cotton moves from comedy to serious but on Sunday morning the page reflected something very serious.  Reflecting on a terrible week of tragedy and line of duty deaths in law enforcement, the post has garnered close to 2,000 shares with thousands of comments.

"Not a great week to be a cop, more importantly, not a great week to be the wife or child of a cop.
Six cops killed in six days.
I strongly believe that these dead men were extraordinary human servants who did something that a high percentage of the population would never do; show up on time, regardless of the call or situation, and try to make things better.
They didn't tell the caller that they would be there sometime between 9 a.m. and 4 p.m. the following Thursday. They responded immediately.
While they knew it was always a possibility to be cut down by gunfire, they did not know it would be that very day.
Doing a job in which they had every intention to make things better for someone… they were unconsciously making things worse, that very day, for their own wives and children.
Colorado- Deputy Sheriff Micah Flick
Texas- Officer David Sherrard
Georgia- Officer Chase Maddox
Ohio- Officer Anthony Morelli 
Officer Eric Joering
And in South Dakota- an Oglala Sioux Tribal Police Officer's life was also cut short yesterday, according to reports.
Cops.
I am not requesting thoughts and prayers, just consideration for what they did when called to act.
Cops, continuing our "generous return policy" for the foreseeable future. You call, we come. You call again, we will return.
Keep your hands to yourself, leave other people's things alone, and be kind to one another.
We will be here."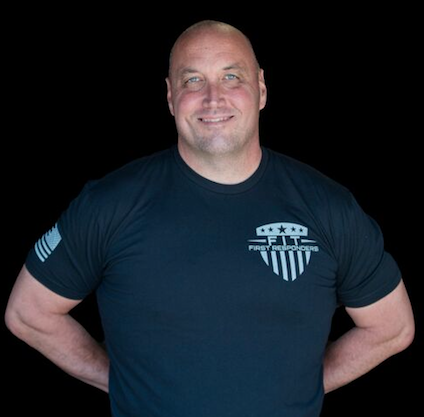 Travis Yates is a writer and editor at Law Officer. An ILEETA Trainer of the Year, his Seminars in Risk Management & Officer Safety have been taught across the United States & Canada. Major Yates is a current Doctoral Student in Strategic Leadership and is a graduate of the FBI National Academy. He is the Director of Training for Law Officer  (www.lawofficer.com) and the Founder of the Courageous Leadership Institute (www.courageousleader.org), providing leadership consulting and training to law enforcement around the world.