Be The Match® Encourages First Responders to Register & Respond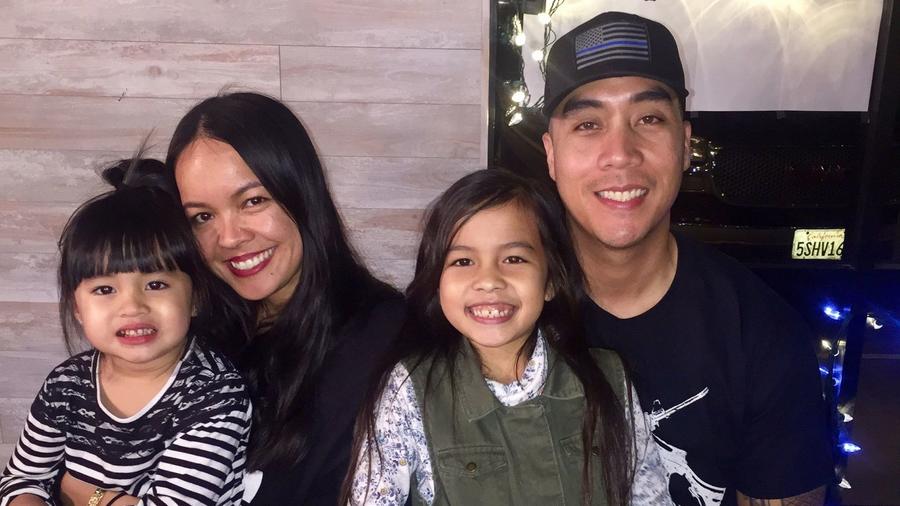 Photo: LAPD Officer Matthew Medina and his family
---
Matthew Medina was 40-years-old when his world changed forever. Medina went to see his doctor for what he thought was a routine rash, but the results were anything but ordinary. The husband, father of two and Los Angeles Police Department (LAPD) police officer, was diagnosed with aplastic anemia—a potentially life-threatening disease in which the marrow in the body stops working.
Every year, 600 to 900 people are diagnosed with aplastic anemia in the United States. Medina is currently being kept alive through blood transfusions and needs a marrow transplant to save his life, but first he must find a matching donor. His search has already inspired hundreds of people to join the national Be The Match Registry®, the world's largest listing of potential marrow donors.
"The tremendous amount of support Matt has received from family, friends, our first responder community and even strangers, has been unbelievable," said Officer Dante Pagulayan, Medina's LAPD partner. "Each person who joined the registry on Matt's behalf gives him and thousands of patients searching for a matching donor the strength and hope they need to keep fighting."
Inspired by the life-saving commitment of the first responder community and Matt's urgent search for a matching marrow donor, Be The Match, the world's leading nonprofit organization focused on saving lives through marrow and cord blood transplantation, recently launched a new campaign: Register & Respond. The goal? To urge more first responders to join the registry and inspire their communities to do the same—for Matt and the thousands of other patients in need of matching donors.
"First responders understand better than anyone the importance of stepping up when lives are on the line," said Kim Allen, director, community engagement and national accounts. "When they get the call to donate, they'll be there to respond. That's why Be The Match is partnering with first responders across the country to host donor registry drives and raise awareness about the need for more young, committed marrow donors to join the Be The Match Registry."
Joining the registry is a quick and easy process. People who are interested in joining the thousands that have already signed up to be committed donors can sign up from anywhere with internet access—home, work or even smartphones. To learn more, visit BeTheMatch.org/register2respond.