I have spoken to law enforcement audiences for over a decade and I love my firefighter jokes.  Mainly because they get great laughs from the cops and for the most part, there is a bit of the truth in each joke.
"You know firefighters, they eat until they get sleepy and they sleep until they get hungry."
Except on a Sunday night in Las Vegas, when a mad man reigned down rifle fire at an outdoor concert, these soap opera watching firefighters sprung into action and while I'm only having fun with my jokes, let me be very serious here.
When you look up hero in the dictionary, your going to see those wearing red that fit the definition and that was on full display last Sunday.
As the shots rang out, the off duty firefighters in the crowd immediately set up triage stations and taught concertgoers to help provide emergency care such using belts as tourniquets.
Many sent their family away and stayed to provide medical aid during the gunfire.
I'm not afraid to say it.  That is bad ass!
In fact, 12 off duty firefighters were shot and two of them were shot while providing CPR to other victims.
Now I know that "America's Favorite Heroes" don't need me to tell everyone how great they are but I must.
We often and rightly praise law enforcement for running towards danger while everyone else is running away but the truth is, we should expect citizens and even firefighters to run away as they do not have the tools necessary to even have a chance of survival.
Well, for these firefighters, they had no tools Sunday night in Las Vegas but they didn't run away.  They ran to help and for that, these heroes in red deserve all of our praise.
So to all of you that have a lawn service and happen to be firefighters, thank you.  You have made us all proud.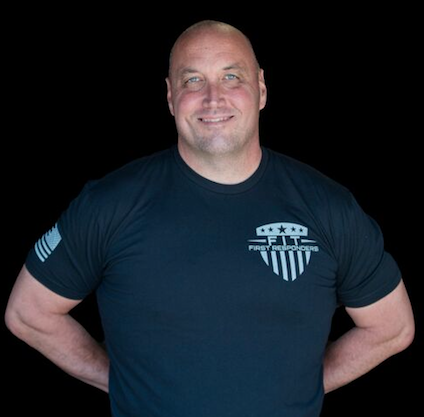 Travis Yates is a writer and editor at Law Officer. An ILEETA Trainer of the Year, his Seminars in Risk Management & Officer Safety have been taught across the United States & Canada. Major Yates is a current Doctoral Student in Strategic Leadership and is a graduate of the FBI National Academy. He is the Director of Training for Law Officer  (www.lawofficer.com) and the Founder of the Courageous Leadership Institute (www.courageousleader.org), providing leadership consulting and training to law enforcement around the world.