After Whittier (CA) Officer Keith Boyer was gunned down by a parolee in 2017, Police Chief Jeff Piper had enough.
"We need to wake up. Enough is enough. You're passing these propositions, you're creating these laws that is raising crime…..this is a senseless, senseless tragedy that did not need to be," he said.
There were no consequences for Boyer's death and Piper's pleas fell on deaf ears when an assistant U.S. attorney warned the California judge not to release Thomas Little Cloud, saying he had talked about shooting police officers.  Despite facing federal drug trafficking, counterfeiting, identity theft and weapons charges, he was released and a few months after the death of Officer Boyer, Sacramento Deputy Sheriff Bob French was murdered.
In December of that same year, California Highway Patrol Officer Andrew Camilleri was killed by a man that was arrested in 2013 for commercial burglary, which was then dropped to a misdemeanor and then dismissed.
None of this has occurred by chance.
California Governor Jerry Brown, politicians and the electorate have ensured that violence and the murder of police officers will be a mainstay in the Golden State for years to come.
In 2011, Governor Jerry Brown signed Assembly Bill 109, which moved certain felony offenders from state prisons to county jails.
Then California voters passed propositions 47 and 57. Prop 47 stopped some non-violent criminals from going into the prison system, while Prop 57 accelerates their departure from the system.
Brown advocated for Prop 57 in a radio ad campaign, where he said it allows inmates to earn credits through education and good behavior to "turn their lives around."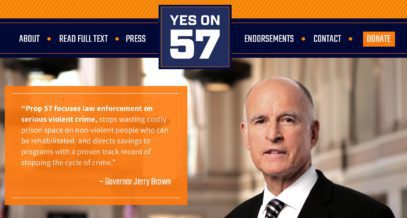 In October 2016, L.A. County sheriff's Sgt. Steve Owen was shot and killed by a twice-convicted felon out on parole.
Steve's wife, Tania Owen, called Brown a "deceiver" for his endorsement of Proposition 57.  I happen to agree.
Titled the "Public Safety and Rehabilitation Act of 2016," there has been very little safety that has occurred since it's passage.
Prior to the passing, Governor Brown recorded radio ads that ran across the state. "It allows carefully screened non-violent offenders, who've completed their primary sentence, to apply for parole–not necesssarily get it." the Governor said in one ad.
Except the the definition of "non-violent" as used in Prop 57 does include dangerous crimes including assault with a deadly weapon, hostage taking, human trafficking and a number of sex crimes.
Palm Springs Police Officer Jose Gilbert Vega and Lesley Zerebny were murdered by a gang member with a violent history but Prop 47 ensured that he was willing and able to kill two police officers.
Los Angeles County Sheriff Jim McDonnell also pointed to the measures enacted in the last seven years that he said have led to the release of too many criminals without creating a proper safety net of mental health, drug rehabilitation and other services. "We're putting people back on the street that aren't ready to be back on the street," McDonnell said.
Violent crime has been rising in California and Las Vegas Metro Police Sheriff Joseph Lombardo is just one law enforcement leader citing California's release of thousands of prisoners for the rise of violent crime in their communities.
California's stance on illegal immigration is equally grieving. In October 2014, Luis Bracamontes, a repeat deportee and career criminal, murdered Deputy Danny Oliver and Detective Michael Davis.
Bracamontes admitted to killing the officers and in his trial said that he wished that he "had killed more of the motherfuckers," adding that he will "break out soon and I will kill more."
With the current attitudes and policies in the State of California, this coward won't have to break out of jail.  He may well be one of Governor Brown's upcoming "rehabilitation" experiments.
After years of law enforcement attacks and murders, it is now clear that Brown and his cohorts are enemies of law enforcement.
The only question that remains is how many more of our heroes behind the badge will have to die before the electorate and others figure this out?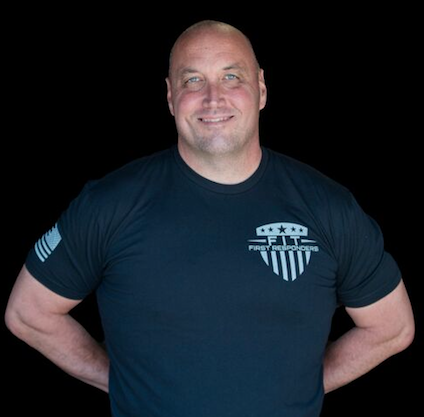 Travis Yates is a writer and editor at Law Officer. An ILEETA Trainer of the Year, his Seminars in Risk Management & Officer Safety have been taught across the United States & Canada. Major Yates is a current Doctoral Student in Strategic Leadership and is a graduate of the FBI National Academy. He is the Director of Training for Law Officer  (www.lawofficer.com) and the Founder of the Courageous Leadership Institute (www.courageousleader.org), providing leadership consulting and training to law enforcement around the world.