When I heard about the murder of a Texas Tech Police Officer Floyd East late last night, I had more questions than answers but ultimately the tragic news solidifies both the dangers of police work and the dangers of drugs.
Society has mostly changed their opinions about drugs and the political speak and laws have followed.  While we are seeing the trend of legalized marijuana across the country, we are also seeing the reduction of penalties associated with drugs that for decades had been seen as a serious offense.
In my state and others, drugs such as cocaine and methamphetamine are often simple misdemeanors and with that comes a false belief that drugs are non-violent and harmless.
After all, activist groups and politicians have been telling all of us that for decades and when you say something long enough, in a way it becomes a fact.
And while I am in no mood to discuss and debate the topic of drugs, I will speak from my two decades of experience in law enforcement and tell you that there is a cost to drug use.  Typically it's the loss of status or family and even a life but in some cases, it is crime and violence to a community.
Such as what we saw on a Monday night on the campus of Texas Tech University.
Officer Floyd East had arrested Hollis Daniels. a 19 year old freshmen, for drugs and while Officer East was doing paperwork, Daniels shot him in the back of the head with a .45 caliber handgun, stole the body camera and fled.
Daniels was later captured but the aftermath of what started as a drug arrest will remain forever in the hearts and minds of many in the Texas Tech Community.
But it's harmless you say?  It's a non-violent crime you say?  People can do whatever they want you keep saying?
Sure, tell the parents in mourning that just buried a child or the homeowner that is picking up the pieces after a home invasion  or the family of Officer Floyd East that there is no harm in drug use.
The politicians and the lawmakers and the dopers can tell everyone they want that there is no harm but I will never believe it and neither should you.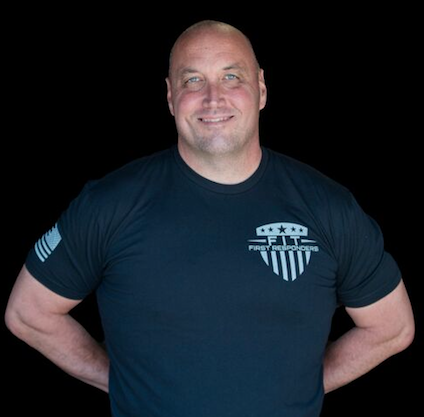 Travis Yates is a writer and editor at Law Officer. An ILEETA Trainer of the Year, his Seminars in Risk Management & Officer Safety have been taught across the United States & Canada. Major Yates is a current Doctoral Student in Strategic Leadership and is a graduate of the FBI National Academy. He is the Director of Training for Law Officer  (www.lawofficer.com) and the Founder of the Courageous Leadership Institute (www.courageousleader.org), providing leadership consulting and training to law enforcement around the world.