"I'm going to try a Taser…"  Those are the words uttered by a Fort Collins Police Officer as a man is within feet of him with a knife.
We have to stop this. 
A Taser was never built for a lethal situation and multiple officers have been injured and killed while using less lethal means in a situation that does not call for it.
Don't get me wrong.  I am not going to critique the officer in the below video.  He tells the suspect 40 times to drop the knife and then pulls a Taser when he is just a few feet away which then caused the suspect to run at him in an aggressive and violent manner….as if refusing to drop a knife isn't violent enough.
This officer is simply doing what those that know nothing about law enforcement and tactics think he should.  Those same pundits would care less if this officer was stabbed to death.  Frankly, some of our policies also reflect what the uninformed demand.
We have lied to our police officers on multiple fronts. We questioned the use of Taser's when they came out but we were guaranteed that they were for "less-lethal" situations only and now if a Taser isn't used first in deadly situations, we are called "untrained" and sometimes even a "criminal."
We were told "de-escalation" should only be used in situations that are safe to do so and then we are once again questioned by others when we don't do it or don't do it enough.
In this video, the officer tells the suspect to drop the knife 40 times and then goes to his Taser before he had to shoot.  There will still be some that attack him.
It is time to stop the lies. 
Less-Lethal weapons are good but they are designed for less lethal situations.  De-Escalation tactics are great for our profession but they do not solve every situation.
Law enforcement is placed in some extremely dangerous situations and the last thing our profession needs to do is train, teach, policy or demand that our officers do things that make those situations more dangerous for them.  While there are some deadly force situations that law enforcement can safely use less-lethal means, that should never be mistaken to think that less-lethal means must be used in every deadly force situation.
There isn't one police officer that wants to use deadly force, especially in the "attack first" climate of our media and some misinformed citizens but sadly, there is no amount of de-escalation or less lethal weaponry that will make that go away.
Instead of the continued lies to law enforcement, maybe we should tell some truths to those that are inclined to attack us.
Stop attacking cops and committing violence and watch the elimination of police deadly force in America.
As a side note, there are a few that will attack me for this.  You may even do what you have done before.  Call my agency, go to the media and scream names towards me.  The reason you do it is to silence others and to keep the truth from others.  Well, it will never work on me.  So spend hours with your personal attacks from your mother's basement and get the applause from your pseudo Facebook following.  Your purpose is to do damage and harm to a great profession.  Know this, your kind has always been around so don't think you are special.  Social Media gives you the false sense of importance when the important ones are those that stand in the gap protecting citizens in your community.  I thank God every day for the men and women in uniform that run towards danger despite your wicked attitude towards those heroes.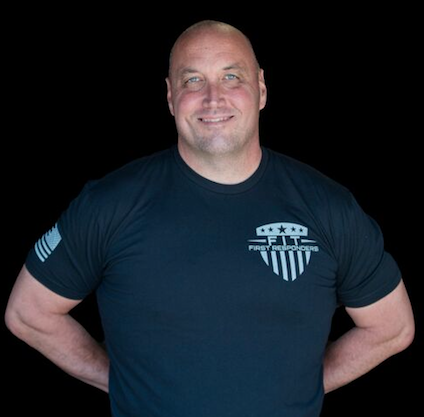 Travis Yates is a writer and editor at Law Officer. An ILEETA Trainer of the Year, his Seminars in Risk Management & Officer Safety have been taught across the United States & Canada. Major Yates is a current Doctoral Student in Strategic Leadership and is a graduate of the FBI National Academy. He is the Director of Training for Law Officer  (www.lawofficer.com) and the Founder of the Courageous Leadership Institute (www.courageousleader.org), providing leadership consulting and training to law enforcement around the world.