If you're like me, it's surreal to look at a law enforcement magazine and not see an article, photo or editorial from Dale Stockton. Since 1988, I dare say not a month has gone by without Dale showing up in some way in a first responder publication.
Dale has welcomed us to 105 issues of Law Officer magazine and the standard has been set. A full-time law enforcement officer when the magazine started, Dale brought a real street perspective to all of us. When you read Law Officer, there is a reason you got the feeling that someone understood what you did and it's the reason you kept coming back. Dale was always shifting the culture of our great profession in a very positive way, and he opened himself up to the masses in our profession, including me.
My initial encounter with Dale, at the 2007 ILEETA conference, turned into many months of working together and countless hours on the phone. He was encouraging, thoughtful and always wanted what was best for the law enforcement profession. That was exactly the way the conversation went a few months ago when he told me that it was time for another season in his life. I pleaded with Dale that we needed his influence and there was more work to be done, and he simply asked if I was willing to play a part in that important work. It was classic Dale Stockton and we should all be grateful for his contribution to our profession.
There are many great men and women who play a role in the magazine that you have in your hands. Their names are listed on page 2 and I encourage you to get to know them and encourage them on a regular basis. I am both honored and humbled to work with them and I can promise you that I will do whatever it takes to prepare you for the tasks ahead. Those tasks will take numerous twists and turns in the coming months and for that, Law Officer has asked me to help.
I have two priorities when I read a law enforcement publication, and those are relevance and expertise. I am fortunate to still work full time in a profession that has given so much to me. It is my hope that I can relate to you, the reader, because I may have encountered what you encountered just last night. While 22 years on the job doesn't make me an expert in every field, I am confident that my career-long focus on patrol work and training has enabled me to reach out to the best our profession has so you can be informed in a way you never have been before. I have spent the last decade traveling this great country teaching our local heroes better ways to reduce their risk and to give them the best opportunity to go home at night. Along the way I have listened to you and I am ready to help in any way I can with the incredible opportunity that I have been given.
Our profession faces challenges today that we would have never imagined. Some of these challenges are irritating and some are deadly. Neither are acceptable and I want to prepare you for battle. In 2015, it is no longer sufficient to just do your job in the eyes of others. Justice is demanded after you protect your life but few understand what that means. Body cameras are required so that you can be watched but society cannot stomach the brutality of what you have to endure. Our law enforcement leaders are faced with a political climate that few can be prepared for and in the midst of media sensationalism and judgment being poured out on you, there is a job to do. There are communities to protect, children who need you and evil that must be caught.
Law Officer magazine will not only be behind you but we want to come with you. In the months to come we will continue long-standing relationships with our excellent writers and introduce you to a new generation of law enforcement expertise. Our approach will prepare, develop and challenge you and in times such as these, that is exactly what we all need.
As we develop new content not only in our magazine but on the web at LawOfficer.com I want to hear from you. This has always been a law enforcement magazine by law enforcement for law enforcement and that cannot change. This is your magazine and I will always honor that.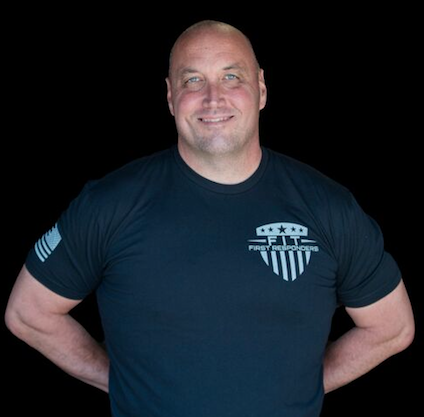 Travis Yates is a writer and editor at Law Officer. An ILEETA Trainer of the Year, his Seminars in Risk Management & Officer Safety have been taught across the United States & Canada. Major Yates is a current Doctoral Student in Strategic Leadership and is a graduate of the FBI National Academy. He is the Director of Training for Law Officer  (www.lawofficer.com) and the Founder of the Courageous Leadership Institute (www.courageousleader.org), providing leadership consulting and training to law enforcement around the world.