Charlotte Police Chief Defends Officers: 'I Don't Get To Second Guess'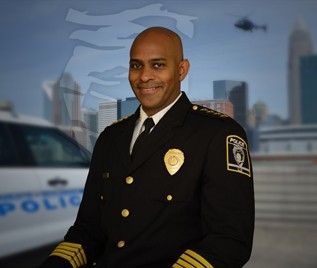 As criticism of the fatal shooting of Ruben Galindo continued to mount, Charlotte-Mecklenburg police Chief Kerr Putney again defended his officers Tuesday, saying a refusal to put down a weapon justifies police use of deadly force.
"I think there's a hesitancy for people to really listen and understand this: A gun in an encounter with the police is a game-changer," Putney said during an exclusive interview with the Observer. "You are in possession of a gun that can kill our officers or someone else. Therefore, legally, you're authorizing the use of lethal force."
Galindo, 29, was shot and killed by officers on Sept. 6 after a brief encounter with officers responding to his 911 call.
In a calm voice, Galindo told dispatchers that he wanted to turn himself in for an upcoming court date involving his earlier arrest on a charge of assault by pointing a gun. He also said he was armed, but that his gun was empty. A recording of the conversations indicates Galindo repeatedly resisted the urging of the dispatcher to put his gun away before police arrived.
Between three and four seconds pass from the time police shout their first orders for Galindo to drop his gun and a series of shots ring out. Then Galindo slumps to the ground.
A gun was recovered at the scene, police said, and Putney has acknowledged that it was not loaded.
The chief's remark drew strong criticism. Charlotte NAACP President Corinne Mack, called it "asinine."
Putney took over the only police department where he's ever worked in 2015, becoming Charlotte first internal police chief hire in more than 25 years.
Putney did say that his officers' use of force almost always involve an armed subject.
"The facts are our officers are encountering too many people with guns and having too limited opportunities to de-escalate a situation where their lives and the lives of other people are in jeopardy," he said.
Based on the department's initial investigation, Suggs and Guerra did not commit a crime, Putney said. In those situations, he said, "I don't get to second guess."