The 10 Minute Rule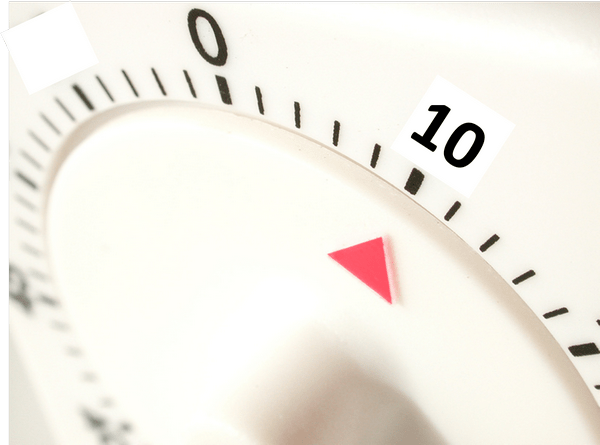 One of the most enjoyable aspects of teaching and consulting across the country is getting to meet other law enforcement professionals.  Despite the fact that I have usually been hired to speak to others, the truth is that I typically learn just as much as those in attendance.
That is exactly what happened last week as I visited the Dickinson County (Kansas) Sheriff's Department.  The Courageous Leadership Seminar has been one of the most popular subjects in recent years and not only did I find willing participants in Dickinson County, but I found an agency that already embraces the topics and concepts from the Courageous Leadership Institute.
Led by Sheriff Gareth Hoffman and flanked by Undersheriff James Swisher, I found myself apologizing to them at each break because every concept discussed they had already implemented and while that is rare, it was a pleasure to meet the leaders of the organization that had put so much of what we have championed into practice.
"Don't worry," they said as "you are never a prophet in your own area" but as I spoke to both of them over the course of two days, I found myself, the student, talking to law enforcement leaders that should be an example for all of us.
The most important aspect of Courageous Leadership is Community and for that reason, it is the last topic that is discussed.  As I went through the various ideas and topics for agencies to embrace community and develop greatness, I saw the audience nodding in approval and someone in the back shouted "the ten minute rule!"
Undersheriff Swisher told me that they require the "10 Minute Rule" from each deputy.  As he explained it, whatever call the responding deputy is dealing with, when they are done with that particular issue, they are required to spend ten more minutes with the citizen.  It is this time, Swisher told me, that real value comes, as conversations happen not between a Deputy and Citizen, but person to person.
I love the concept and it will no doubt take it's rightful place in the next Courageous Leadership Seminar.
I would like to also thank Deputy Paul Weishaar, who worked hard to get me in front of his agency and made my stay in Kansas one of the most enjoyable weeks of my career.
---
Travis Yates is the founder of the Courageous Leadership Institute.  Find out how to become a Courageous Leader here.
What others are saying about "Courageous Leadership For Law Enforcement"
"This class is absolutely outstanding."  Nathan Mendes, California Narcotics Officers Association
"This class should be required for every single police officer in America." Officer Jason Cummings, Claremore PD
"In my 12 year career, this was the best class I have ever taken on leadership."  Sergeant Josh Johnson
"The best presentation I have had in over 22 years in law enforcement."  Sgt. Michael Huber, McMinnville (OR) Police Department
"This is some of the best training I have attended in over 40 years of law enforcement."
Scott Johnson, Chief of Police – Grand Rapids (MN) Police Department