Case Files: Protocol Cigars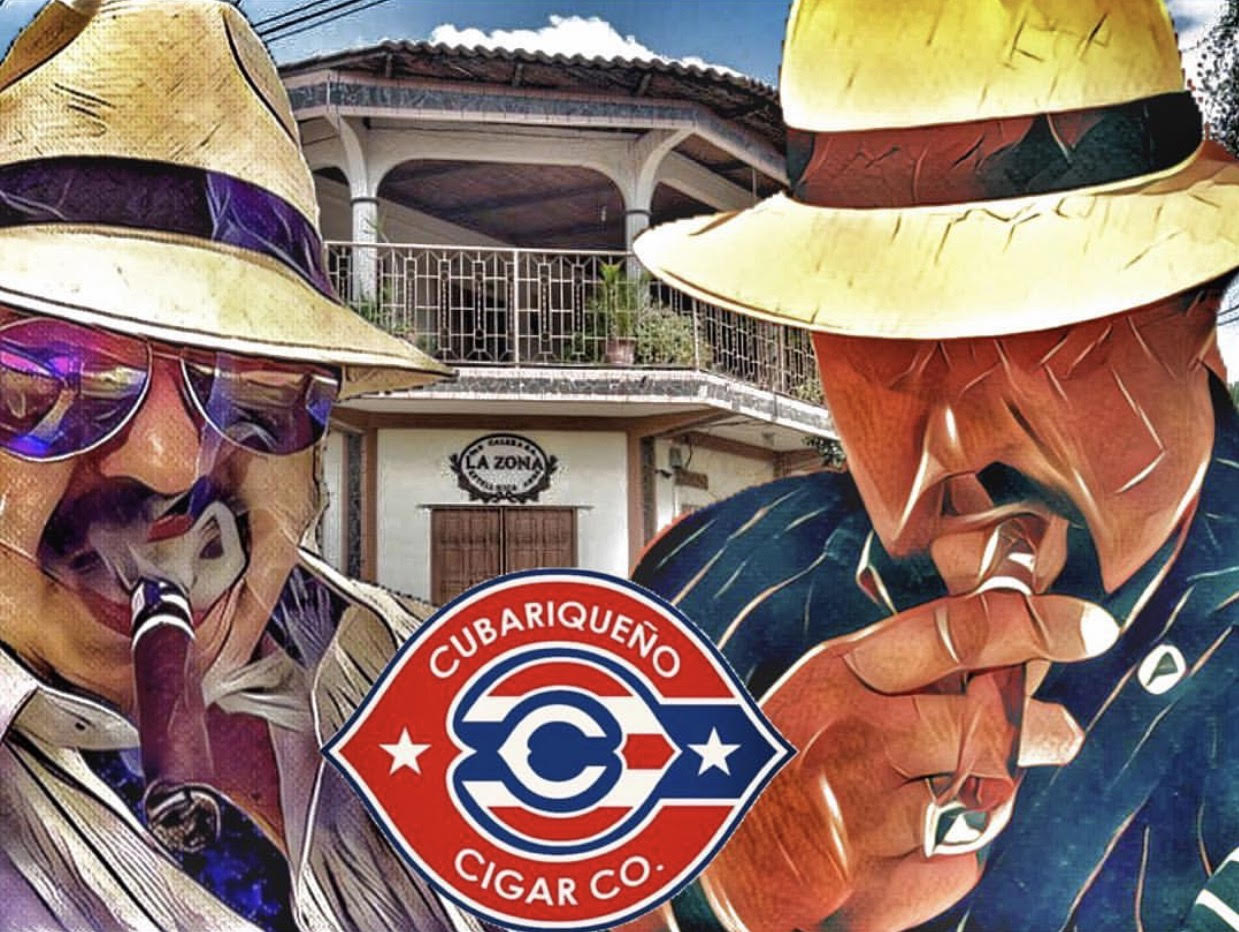 Name: Bill Ives and Juan Cancel – Protocol Cigars
Address: 186 Sherman Avenue Berkeley Heights, NJ 07922
Telephone: 908-447-3895
On 10-2-16, Detective L-O interviewed subjects Bill Ives and Juan Cancel regarding a cigar line known as Protocol. Following are the results of this Detective's investigation:
---
UPDATE – May 15, 2017
---
Themis.  The ancient Greek Titaness.  The personification of divine order, fairness, and law.  To some of us lesser learned and pea brained folks, she's the hot chick that carries the Scales of Justice.  And now thanks to the great Protocol Cigar guys, she is a cigar.  And a great one at that!!!  Detective L.O. was recently invited VIP style (I actually begged to be let in) to the Protocol Cigar release party for the Themis blend which has an Ecuadorian Connecticut wrapper with Nicaraguan fillers.  But don't be fooled by the Connecticut wrapper.  This smoke has punch and a ton of flavor.  Detective L.O. typically likes his stronger wrappers, but it's easily this detective's favorite in the Protocol lineup up to this point.  The name of the cigar was a shout out to Protocol family member Bill Agathis' Greek heritage.
---
 Anyone attending this great event was also treated to a chance to an as of yet unreleased cigar, the Protocol Probable Cause Lancero.  The Probable Cause was the second line released by these Gods of the Leaf and comes in a Mexican San Andreas wrapper with Nicaraguan binders and fillers.  Described as medium strength, when you make a cigar as skinny as a lancero, giving a better wrapper to filler ratio, you can kick the medium strength straight out da' club.  This smoke packs a nice punch and Detective L.O. will freely and voluntarily testify under oath in open court that the PC Lancero is nothing short of a flavor explosion.  This great smoke will not be available (sad emoji implied) until after the IPCPR show in Las Vegas running from July 10-14.
---
All Protocol Cigars are made at Erik Espinosa's La Zona Cigar factory in Esteli, Nicaragua.
---
Continue reading for the original story.  And as always, when ordering Protocol Cigars from berkeleyhumidor.com, enter code LEOSMOKER at checkout to get a killer discount.
---
Q: Sirs, can you state your name and occupation for the record?
A: Cancel – I got on the NYPD in 1998. I joined the PAPD IN 2002. This year I completed 18 years on the Job. 2 more to go.
A: IVES – I started my career with my police department as a dispatcher in 1997. I was hired as a patrolman in 2000. I will start my 20th year in the system in March of 2017 and currently I am a Sergeant assigned to the Patrol Division.
---
 Q: I know Juan has time with NYPD and Port Authority?  Where were you on 9/11 and do you have anything you can share with the LO followers?
A: CANCEL – During 9/11 I was on the NYPD assigned to the 69pct. I worked 18 hrs a day for 17 straight days. Like many officers that were on at that time we all saw the horrors. I worked the first few nights trying to find survivors. A week later it became the longest recovery effort ever. One year I think it was. I recovered body parts galore. That was terrible. But the worst memory was all the whistling from the FDNY S.C.O.T.T. Air Packs going off for the first few days until the batteries died. To this day when I hear that noise it takes me back. The second thing was the decaying body smell that over took all of ground zero after a few days. Also traumatic.
---
Q: Why did you gentlemen choose cigars as a side job?
A: CANCEL –  Cigars were always an escape for me. Cigars forced me to slow down and take life in. You cannot rush a cigar. They relax me.  I love the taste, the smell, the look of a lit cigar. It always takes me to a happy place. When all is lost, light up a fine cigar, put on some smooth tunes, pour something special and your worries are blown away with the smoke. I knew I needed to be a part of this.
A: IVES – Cigars just always felt right to me. I love the taste of a fine cigar and can appreciate the labor and time it takes from planting the seed to having that cigar in my hand about to light it up. There is no other product I know that brings people together from all walks of life. If the entire world could just take a moment and relax with a cigar, we would all be in a better place.
---
Q: What is your history with cigars?
A: CANCEL – My grandfather actually worked on a tobacco plantation in Puerto Rico in the 1930s. I like to think it's in my blood. In 2006 is when it became an obsession. It was the NYC Big Smoke and at the La Gloria Cubana Super Roll Contest is where the nail in the coffin was struck. I always wanted to roll my own cigar and there I was given the opportunity. At first I sat down with Papa Leo, a 60 year old Cuban that has been dealing with cigars since he was 12 years old. I listened to every word he spoke like taking instructions to defuse a bomb. I did my best. At the end my cigar was done. I was told that it would be part of a contest. I wanted nothing to do with it! All I wanted was my cigar. The guy pleaded with me and finally I agreed to reluctantly hand over my creation. Long story short. I won 1st place. I was flown to Miami all expenses paid for, competed in another contest with all the finalist. There we learned how to make a cigar from start to finish. I won that contest as well. And now I am here. I still have that cigar that started it all.
A: IVES – My history in cigars started during my high school years. I started experimenting with cigars and started to find brands that I enjoyed. My father Lewis E. Ives Jr wasn't a cigar smoker but was a cigarette smoker. I never really cared for cigarettes. My mother Margaret Ives was born in Cuba and had fled with my grandparents during her teenage years. She was never a smoker at all. I think that some of that Cuban blood runs in my veins though. I became obsessed with the cigar industry. I not only would continue to find cigars and sizes that I enjoyed but also began reading about cigars. I found myself reading cigar news stories, magazines and news media sites that focused on cigars. I then took a trip to Nicaragua with a few friends to continue to learn more about the Industry and the rest was history.
Q: How did you get started in the business?
A: IVES/CANCEL – We were both talking to a friend William Agathis one day and he could see the passion and following we both had on social media. He dropped the idea of starting our own cigar company and we both mulled it over. It didn't take long to come to the decision that we both wanted to invest our time and energy into what would be know as – Cubariqueño Cigar Co. The name pays homage to IVES Cuban decent and Cancels Puerto Rican Decent.  Next the big challenge was who was going to make our cigars. We both loved the work that Erik Espinosa was doing with his new factory in Nicaragua called La Zona and decided to give him a call. After a brief conversation and an in person meeting later on in NJ the deal was done. We worked closely with Hector Alfonso Sr, master blender for La Zona and the final result was the Protocol.
---
Q: What is the name of your smokes out now and are you planning anything in the near future?
A: IVES/CANCEL – Right now we have the Original Protocol available in 3 sizes. A toro, a Corona Gorda and a Lancero. For the wrapper on those cigars we use an Ecuadorian Habano with binder and filler from Nicaragua. These cigars were released May 2015 and became available to the retailers at the 2015 IPCPR trade show that year in New Orleans. The original Protocol line received high praise. Cigar Snob magazine rated the Corona a 90 in there December 2015 issue. Cigar Coop, a well known cigar blogger, rated it a 92 & Cigar Federation rated the Lancero a 95 and named it a contender for 2016 cigar of the year.
The second cigar we have in our portfolio is the Protocol Probable Cause. The cigar is a completely different blend that uses a Mexican San Andreas wrapper with Nicaraguan binder and filler. This is a flavor bomb and presents itself medium in strength. The cigar is available in a short churchill box press & a rounded robusto. We also have a box press robusto that we think smokes very nicely and are using that as an event cigar. Other sizes that we have sold to a limited amount of stores due to the FDA regulations are a double Corona, Lancero and bellicoso.
Third, we have the Protocol Themis. The Themis pays homage to the Lady of Justice symbol. Themis  is an ancient Greek Titaness. She is described as "of good counsel", and is the personification of divine order, law, natural law and custom. Themis means "divine law". That cigar was totally the brain child of our Greek partner William Agathis. He worked closely with La Zona master blender Hector Alfonso Sr and they developed a phenomenal cigar. That cigar will debut nationally during the 2017 IPCPR trade show in Las Vegas July 2017.
---
Q: How has the Law Enforcement response been to your cigars been?
A: IVES – The law enforcement response to the Protocol line of cigars has been tremendous. As far as we know, the Protocol has become the cops cigar. For cops by cops. We have been honored to see posting on social media sites of officers smoking the Protocol to honor the injured or fallen in our profession. That is something that we cherish the most.
We are both part of one of the best police cigar clubs in the world- The NY Smoking Shields. The group is mostly made up from NYC police officers and the surrounding areas.
---
Q: What are your hopes going forward and how do the newly imposed draconian FDA regulations affect those hopes?
A: IVES – Well with Trump winning the election and being anti regulation we have some hope that some of the FDA regulations will eventually be dialed back to assist a small company like ours to continue to succeed.
---
Q: Are there any cops in the family for either one of you?
A: CANCEL – I am the 3rd cop in the family. My great uncle was a cop in Puerto Rico. I have another uncle that has a long career with the DEA.
A: IVES – I am the first police officer in my family.
---
Q: What made you choose law enforcement?
A: IVES – I've been involved with law enforcement since I was 15 years old. I have to give credit to a mentor of mine, Retired Sgt. Michael Cavalla. He ran a police explorer post in Cranford NJ and I was part of the organization up until I graduated high school. I observed and learned so much from SGT. Cavalla. Cavalla was one of a kind and someone who I'm proud to model my career after and teach the younger officers the same underneath me.
---
Q: Are there any charities you guys are a part of as a result of the cigar business?
A: CANCEL –  I am president of the Port Authority Police Hispanic Society. We have had a successful Cigar Night Charity Event for the last 10 years. The cigar industry supports this event. Many Manufacturers have attended in the event's history such as Erik Espinosa, Danny Moya, Robert Arango, Isaias Santana Diaz, Jonathan Drew, Steve Saka, Nick Melillo, Rocky Patel, AJ Fernandez, Dean Parsons, and many more.
---
 Q: How did you choose the name Protocol?
A: IVES – Obviously we are police officers and follow Protocols everyday so that name was perfect. We didn't want to just give it a cop name. We wanted to make people think. The P logo has a hidden meaning. The top of the P is shaped as a shield and turned. The shield signifies the badge. The gray post where the Protocol is written is in gun metal gray signifying the weapons that LE carry. The blue inside the P is the thin blue. As LE officers we all know what that stands for. Instead of just throwing a shield logo on a cigar we knew that it wouldn't do it justice. We liked to thank our graphic artist Anthony Jimenez for doing such a great job.
The logo is so unique and when people see it they know it's the Protocol Cigar now in the industry. The logo was a first. The 3D type image was very different from your traditional cigar bands. It's a modern twist with LEO flare. The logo is in high demand as we also produce it on t shirts, coffee cups, koozies and hats. Items can be found for sale at BerkeleyHumidor.com/swag
---
Evidence photos on file
 End report……
 Investigator Notes:
---
Our Law Officer Audience can use discount code:  LEOSMOKER at www.berkeleyhumidor.com for a discount on Protocol Cigars.