The Importance of Mentoring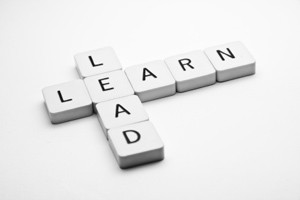 Mike and I have been very fortunate to have been mentored at different stages of our personal and professional growth and development. We've also been able to mentor others.
In high school, I had adult and peer advisers from my church who taught me essential life skills. This was especially important because, although I came from an intact family, my parents were very dysfunctional. These people took me under their wings and, through encouragement, nurturing and appropriate boundaries, taught me how to fit into this world and to break maladaptive patterns instilled in me by my family. They did such a good job that, when I describe the person I was in my teenage years, Mike remarks that he never knew that person.
From his earliest days as a student and through graduate school, Mike learned from and admired a number of excellent teachers and coaches. Mike loved learning and the critical thinking it inspires, but one particular college professor took this spark and fanned it into a fire. Mike admits he wasn't the most focused or studious undergrad to pass through Millikin University, but nothing came before trying to please Dr. J. Graham Provan. Mike is now an adjunct college instructor himself and hopes he can make learning as exciting as Provan did.
As adults, Mike and I have been committed to mentoring others. At our church, we led a marriage ministry for four years where we helped develop the leadership skills of our team members and equipped them to help couples having significant marriage problems overcome the prospect of divorce. Our favorite part was bringing in people close to us and being exposed to their lives, finding out what was working for them, in other words their strengths, and then helping them tweak their skill set into more functional life and relational skills. We especially loved doing this with our leaders, because we felt they were the legacy of the ministry. I also did this with women leaders, teaching them how to assert their gifts with confidence and taking what they already had to offer, but making it stronger.
Mike and I began our police training and writing career in 2007. It had been a desire of ours for many years, but prior to 2007 we knew we needed to mature. We had a lot of textbook knowledge but not street knowledge. So when we were ready to make the move, the first step we made was securing the help of someone who could guide and mentor us. We had no idea how to make the move into the world of professional police trainers, but we knew someone who was an expert: Mike's then sergeant, Betsy Brantner Smith.
The Sarge's Advice
The first step Mike took was to request a meeting with her. They soon sat down over coffee to discuss our vision. He was respectful and did it on her time. When seeking out advice from someone always be respectful of their time since their time is a gift. It's them sharing the expertise they had to learn by their own hard work. Always respect their time. I can't say this enough. Mentors love to give, but they can become easily drained to where they see you as needy, and they become burned out. And make sure to show gratitude through complimentary words, buying them their meal, and saying, "thank you." This is important for the mentor to continue with you.
During that cup of coffee, Betsy told Mike if we wanted to become police trainers, the first step was to begin writing to build credibility and name recognition. We were excited because writing had always been a dream. However, Betsy told us to find publications that would accept our writing for free; we needed to do some work gratis before we got paid. We weren't crazy about this advice, but Betsy is the expert and has name recognition. She is a well-known and respected police writer for multiple publications. Who were we to question?
We quickly wrote our first article. For us, another aspect of being mentored is putting to practice the advice we received. Mentors may want to see if you are serious and will test you to see if you are going to follow through on their advice. If they see you aren't, then it can signify, quite clearly, that you're a waste of their time, and they'll move onto someone else. Betsy adds this, "Even if you don't accept every piece of advice given, don't argue with the person giving the advice. That always drives me nuts. Ask for my advice, take it or leave it, but don't argue with me about why it's lousy advice! That's something that often comes from laziness or the lack of willingness to take a risk."
Her advice was spot on and our first article was soon published.

The Next Step
Now that Mike and I have been writing for several years, we felt it was time to take the next step into professional training. Betsy's next advice was to join the International Law Enforcement Educators and Trainers Association (ILEETA) and submit proposals to present at the 2010 conference and expo. Again, we were hesitant because we didn't feel anything qualified us, other than our writing, to join such a prestigious association. ILEETA is an organization for police trainers to learn from other police trainers. We thought we should be learning from them–not them from us. However, we were accepted into membership and presented three times at the conference.
Despite our doubts, her advice was again on target. She knew things we had no idea about, but were confirmed while we were teaching at ILEETA. By followed her advice we have developed some name recognition and credibility of our own. Trainers came to our sessions because they had been reading us for some time.
ILEETA has taken us in a new adventure in our career. Soon after, we consulted over dinner with Betsy and her husband, Dave Smith (aka J.D. "Buck" Savage), who gave us a wealth of knowledge and some more tasks to accomplish.
In Sum
Mentorship is needed in the police field, both on the street and off, in order to survive. Whether it's an FTO relationship, a seasoned veteran to a FNG (fabulous new guy), a sergeant to an officer going through a difficult time or knowledge sharing between peers, we all have skills to learn from or teach others. If you're not in a mentoring relationship, we hope you'll seek one out as either the mentor or protégé. LEO's need to help develop one another through mentoring relationships, so the integrity of the field can continue for generations to come.
Mike Wasilewski and Althea Olson with join Sgt. Betsy Brantner Smith and Dave Smith on The Cop Doc Radio Show with Richard Weinblatt on Aug. 24 from 10 to 11 p.m. EST. The topic of the show will be "Cop Marriages, Relationships & Dating." For more information or to listen in, click here.
Follow Mike and Althea on Facebook by clicking here or visit their website, More Than a Cop.