Thanksgiving Day Murder Suspect Caught After TV Coverage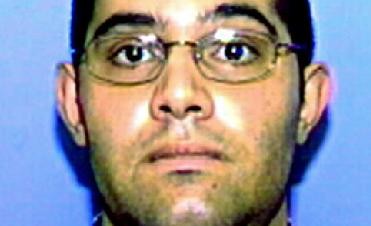 JENNIFER KAY
Associated Press Writer
MIAMI – A secretive motel guest in the Florida Keys checked in under a fake name, paid in cash, stockpiled canned food and insisted on cleaning his own room. He even covered his car — all an attempt, authorities said, to elude police after he was accused of gunning down four relatives on Thanksgiving.
But Paul Merhige's cover was blown when the motel owners recognized him Saturday night in a preview for "America's Most Wanted."
Melinda Pfaff said Sunday that she and her husband, Paul Pfaff, rarely saw Merhige during his four-week stay at their Edgewater Lodge on Long Key. He had checked in Dec. 2, a few days after the shootings, using the name "John Baca" and a false address.
His request for privacy didn't seem odd on an island chain known for its eccentric residents, she said. "He said he would wash all his own sheets and towels. He said I didn't need to go in there," she said. "That's happened before."
Merhige was booked early Sunday at the Palm Beach County jail; he was being held without bond on four charges of murder. He is accused of gunning down his twin sisters, a 79-year-old aunt and a 6-year-old cousin in Jupiter, Fla. Authorities said they thought he might have fled to Michigan.
"I'm elated that the monster is in the cage," Jim Sitton, the father of the 6-year-old, Makayla Sitton, said in the Palm Beach Post.
Paul Pfaff was watching television when he saw the "America's Most Wanted" preview and realized Merhige was his guest. The Pfaffs called the tip line, and U.S. marshals and local deputies soon busted the sliding door glass to his motel room, authorities said.
Authorities have said Merhige carefully planned the killings. Merhige sat through three hours of dinner and sing-a-longs around the piano before the shootings.
Sitton has said Merhige was heard after the shootings saying that he had waited 20 years to kill the relatives.