Social Media Quick Tip: Should You Tie Your Facebook & Twitter Accounts Together?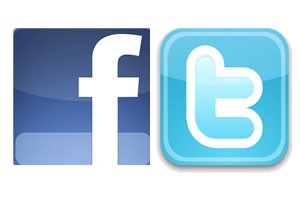 Editor's Note: Each week, Law Officer will post a Social Media Quick Tip that's intended to help law enforcement officers better navigate the world of social media.
Although widgets exist to auto-post everything from one to the other, should you do it?
The short answer is this: If everything you tweet is on Facebook (FB) and everything you post on FB is on Twitter, you might annoy some followers and lose them.
Generally, turning everything you post on Facebook into a tweet is harmless as tweets are short-lived and read "on the fly". But remember the following:
Don't let it be a replacement for actually using Twitter for what it's for. Send other content-rich information in separate tweets.
When you're writing a post to Facebook, remember it's going out on Twitter too. Sometimes, a FB post, when read as a tweet, can be nonsensical.
On the flipside, sending all your tweets to FB is a bad idea. All it does is fill up your FB page and pushes the meatier content down. Post about the same events and issues, but refrain from letting one do the other.
You should always use Twitter to drive traffic back to your FB page, blog or YouTube channel. But do it with separate, carefully written tweets.
Want More?
Want to learn more about social media, the Internet and law enforcement? Attend the SMILE Conference, which will be hosted by the Chicago Police Department, May 9-11. To learn more or to register, click here. Get $100 off the registration cost by using the code lawofficersmiler.