Social Media Quick Tip: Must-Know Twitter Lingo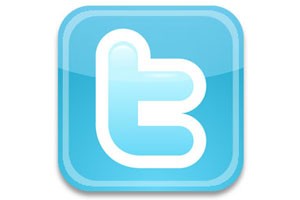 Part of learning any social media platform is learning the lingo that comes with it. Twitter is no exception. Here are five basic must-know Twitter terms:
@replies (also known as "mentions"): An @ sign in front of a Twitter username to reply to someone or to refer to them. If you're talking to someone it's called an "at reply". If you simply copy someone or talk about them, it's a "mention".
Retweet (RT): Retweeting is the act of sharing someone else's tweet with your followers. To identify a retweet, the Twitter convention is to put RT at the start of the retweet and to include the Twitter username of the person you're retweeting.
Modified Tweet (MT): A more recent development is the modified tweet. It's used when a tweet is edited before being retweeted. It's only to be used if the content of the tweet is changed in some way and not if the tweet is simply shortened. Use MT in front of the tweet.
Direct Message (DM): A message that is sent directly or privately to a Twitter user. The recipient must follow the person sending the DM in order to receive the message.
Hashtags (#): The number sign (#) in front of a word or acronym makes that word clickable and allows Tweeters to follow the conversation it signifies.
Law enforcement related hashtags worth knowing about include #tacop and #Below100. #tacop is for "Thank a Cop," usually done on Thursdays but OK any day. #Below100 signifies tweets relevant to Law Officer's Below 100 initiative, which is an officer safety campaign.
Want More?
Want to learn more about social media, the Internet and law enforcement? Attend the SMILE Conference, which will be hosted by the Dallas Police Department, Sept. 28-30. One full day will be spent on public order, social activism and the changing relationship with traditional media. To learn more or to register, click here.