Show Your Support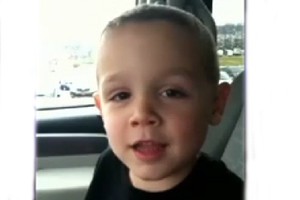 Editor's note: Due to the overwhelming response, Nathan's parents are asking everyone to please hold off on sending anything more until further notice. They are all very grateful for everything, and you can continue to support Nathan by sending him a message on Facebook or Caring Bridge.
The holidays are a good time of year for giving and sharing with those you love and your community. I
f you're looking for a special way to observe the holidays this year, you can help a little boy in need.
Nathan Norman, a 6-year-old-child from Rustburg, Va., is living with terminal cancer. According to
Nathan's website
that's updated by his parents, his cancer started in
January 2009 when he was only one years old as brain cancer
,
but has progressed and he now has a tumor in his spine. He's had multiple surgeries and chemotherapy sessions, but with no success.
Nathan has a special wish this Christmas: to receive Christmas cards from police officers, firefighters, and EMS personnel from all over the country.
Show your support by sending Christmas cards to:
Nathan Norman
81 Dunivan Drive
Rustburg, VA 24588