Records Management System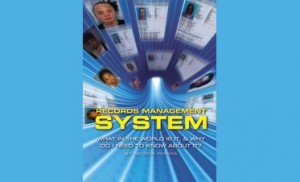 Individual officers & management commonly throw these questions out when asked about how their agency's records are stored & used.
A records management system (RMS) is basically a data-storage system for many different types of records. It s easy to see how access to this vast library of information could affect many different facets of our profession and ultimately help us provide more efficient service to our personnel and the communities we serve. But how do we store this information? And once it's stored, how do we search it?
In this article I discuss what an RMS can do, what's available and some of the potential problems you may encounter with an RMS.
Policies & Plans
Managing records involves creating, approving and enforcing records policies, including a classification system and a records retention policy. Before you begin shopping for an RMS, you must first develop a records-storage plan, which includes the short- and long-term housing of physical records and digital information. Then the existing and newly created records must be identified, classified and stored according to standard operating procedures. You must control access and circulation of records within and even outside your organization. Finally, you must implement a retention policy to archive and destroy records according to operational needs, operating procedures, statutes and regulations.
Consider, for example, call records. Every entry by dispatch for a call creates a digital record of that call stored on a computer system somewhere in the information-technology department. Prosecuting attorneys frequently ask agencies to produce call records, so you must figure out how long you need access to these records before you can write over them. Some areas have laws regarding the retention of records, and the longer you must keep the records, the larger the database you will need.
You also must decide exactly what information you want to incorporate into your RMS system. A large-scale RMS can fully integrate not only dispatch and agency records, it can touch just about every piece of an agency, including impounded-property, pawn slips, field interview reports, 911 calls and everything in between.
RMS Types
Today, you can purchase either an independent, standalone RMS that works with your existing records-generating systems, or an RMS suite of applications. RMS application suites can include records-generating systems, such as a computer-aided dispatch (CAD) system, and they're more prevalent because much of the software used in existing records-generating applications is proprietary and does not work well in a mix-and-match environment.
For smaller agencies, a flexible, more open-standards standalone system may be the best choice because this type can integrate many existing databases and programs commonly used to record information in legacy systems, which may be paper-based (e.g., index cards), computerized (e.g., a records management application) or something in between. A legacy RMS can aid in the capture, classification and ongoing management of records throughout the RMS lifecycle.
Remember: One of the most important reasons to procure an RMS is to gain the ability to create and use master indices. Master indices link together all the threads of information from the many different data systems that feed an RMS, allowing a user to enter a piece of information like a name or tag number and have the system link all information associated with it. This can include known or possible associates, potential addresses, aliases used, etc.
What's For Sale?
Let's take a look at what's available commercially off the shelf.
Large-Scale Systems
Many of the major players in public safety offer RMS solutions with all the bells and whistles. These large-scale systems can cost a lot and often require the purchase of additional adjunct programs to enable full functionality of the system, such as CAD systems, mobile-data components and booking information systems. Some of the major vendors include Motorola, Positron Public Safety Systems, Cody Systems and Plant Equipment.
On the standalone front there is Cody Systems Express RMS, which, according to the company, allows you to integrate your established systems into Express, thereby allowing you to query only Express to obtain information. (Again, most systems are proprietary and require that you use their entire suite to be able to access the data.) Express is a Web-based application you can securely access anywhere you can obtain an Internet connection, and you don't need special software loaded onto your computer. The Web interface is user friendly and easy to navigate. When you input a query, Express displays all hits from the various databases, and you can drill down into them for additional information on each entry.
Like Express, Motorola s NetRMS is a Web-based system designed to be accessible from anywhere. According to Motorola, it provides all the tools your agency needs to accurately record, store and retrieve department records. NetRMS combines intelligent document management with a relational-database structure. You use the system with the rest of the Motorola suite of products, including its CAD system and booking system.
PlantCML's ORION RMS is a full-featured system for law enforcement that can operate as a standalone application or as a fully integrated system when packaged with ORION CADStar, a CAD application for small to medium emergency call centers.
Positron Public Safety Systems Power RMS/Law is a modular RMS that uses a relational database to manage information. An optional integrated Jail Management system adds support for booking records, prisoner accounting, jail activity logging and other jail management activities. And Power RMS/Law provides seamless bidirectional integration with Power CAD for maximum reuse of entered information.
Small-Scale Systems
There are also many smaller systems that provide more basic functionality. Some of the smaller vendors include WinOcular, CrimeStar, Niche Technology and Cardinal Tracking. Some of the smaller providers, such as WinOcular, provide tools that scan and catalog the various types of paperwork generated by agencies.
WinOcular's Polices Records Document Management system (PRDM) centrally organizes, manages and consolidates all information and records related to accidents, arrests and offenses. It provides everyone from officers, clerical workers, supervisors and even judges with online, instant access to information.
Cardinal Tracking s BADGE SE is an RMS designed for ease-of-use, with user-customizable help and point-and-click reporting. Niche Technology's Niche RMS provides both Windows and Web access anyone with Windows experience learns to navigate the system easily, reducing training time and costs. CrimeStar Corporation's CrimeStar RMS is an easy-to-use, multi-user, network-ready system that automates all of the common record-keeping functions of a progressive law enforcement agency. In my opinion, it's one of the most complete and functional systems on the market.
Funding, Purchasing & Training
When you decide to embark on the procurement of an RMS solution, you may run into funding problems. As mentioned above, these systems are not cheap, and the larger the system, the more costly. If you're looking for a large system, consider taking a regional, shared-system approach to either spread the cost over several agencies or access federal grants for funding.
Before you buy, have the vendor give you contact info for other agencies that are using the product, and follow up to get objective feedback. You don't want to be in the same shoes as the FBI with its Virtual Case File system. This debacle cost the FBI $170 million dollars for an unproven system that looked great on paper but never worked. The system was ultimately scrapped, forcing the agency to start all over again.
Another consideration: training for staff. A nice new piece of equipment is great so long as everyone knows how to use it if they don't it's a hunk of junk. Negotiate for a training plan in the purchase price.
Linking Information
When used effectively, an RMS can link information across a broad spectrum, helping officers solve crimes. Additionally, a fully integrated RMS can pass that information across jurisdictional lines, enabling cities, counties, states and even the feds to share information and fight crime on new levels. Do your homework to determine your agency's needs.
Get Help Here
The Technology Desk Reference put out by the International Association of Chiefs of Police (IACP) is a great source of information for determining the best system for an agency. This free guide is available to all IACP members (most chiefs are already members), and it covers every aspect of technology implementation in great detail from how these systems work to the legal issues.
The U.S. Department of Justice is another excellent information source. Go to http://it.ojp.gov and type RMS into the Search bar at the top-right of the page. This will bring up a number of RMS-related documents, including RMS specs for law enforcement.
The National Institute of Justice's Law Enforcement Records Management Systems provides much of the same information that the IACP guide provides, but it's restricted to RMS. To get the PDF file containing this document, go to this lengthy URL:
http://it.ojp.gov/documents/LEITSC_Law_Enforcement_RMS_Systems.pdf?bcsi_scan_791A183A4C8C34C4=0&bcsi_scan_filename=LEITSC_Law_Enforcement_RMS_Systems.pdf
Several Requests For Proposal available on the Web from various agencies may help you prepare your own paperwork. You can find them with any Internet search engine try typing RFP records management system into Google, for example.
Vendor Contact Info
Motorola
Web: www.motorola.com (enter NetRMS in the Search box)
Tel: 888/567-7347
Positron Public Safety Systems
Web: www.positron911.com
Tel: 800/361-9698
E-mail: insidesales@positron911.com
Cody Systems
Web: www.codysystems.com
Tel: 800/361-0668
E-mail: sales@codysystems.com
Plant Equipment
Web: www.peinc.com
Tel: 951/719-2100
E-mail: eregnier@plantcml.com
WinOcular
Web: www.winocular.com
Tel: 800/956-1866
E-mail: Information@WinOcular.com
CrimeStar Corporation
Web: www.crimestar.net
Tel: 877/767-4267
E-mail: sales@crimestar.com
Niche Technology
Web: www.nicherms.com
Tel: 204/786-2400, option 3
E-mail: info@NicheRMS.com
Cardinal Tracking
Tel: 800/285-3833
George Perera is the technology lieutenant for the Miami-Dade Police Department Communications Bureau. He has been a member of the department for 18 years, the last four in the Communications Bureau. In this capacity, he is responsible for all technical aspects of the 911 Call Center, the largest 911 center in the Southeast. Prior to the Communications Bureau, Perera served in various capacities within the police department, both uniform and non-uniform, and has extensive experience as a criminal investigator.