Police Investigate Link Between Virginia Stabbings And Michigan Serial Killer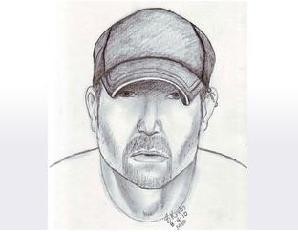 LEESBURG, Va. – Police in Virginia believe that a serial killer who fatally stabbed five people and wounded eight others in Michigan since May is also responsible for a series of stabbings in a northern Virginia town that have almost exclusively targeted black men.
At a news conference Monday, Leesburg Chief of Police Joseph R. Price said he is confident, though not certain, that the same man is responsible not only for the two stabbings and a hammer attack in his town in the last week as well as the Michigan murders.
The suspect, a white man, has been linked in attacks in both states.
The victims in the Leesburg attacks were two African-American men and a Latino teen with a dark complexion. In Michigan, all but one of the 13 victims were black.
Police say it is random, the attacks coming out of nowhere by a complete stranger.
It appears to have started Tuesday night August 3 along Plaza Street, a very busy area.
A teenager was jogging when a man jumped out of a car and stabbed him.
Then on 6:15 a.m. Thursday, a man was sitting outside his apartment building when a man got out of a car and walked into the building. He returned with a knife and stabbed him in the back.
The third attack came Friday night just before 10 p.m. in a parking lot. The attacker starts talking with a 19-year-old man, then jumps out of the car and hits him in the head with a hammer. All three victims were rushed to the hospital, and are expected to be alright.
The whole thing has the town of Leesburg on edge. Investigators can't say for sure if it's the same man, but the description is similar, a white man about six-feet tall and a stocky build.
Police say the vehicle in the attack is similar to a four-door Chevy Blazer. It is dark green with light color trim on the bottom. It also has two large dents near the hood latch.
Police say he doesn't try to rob the victims. They believe these are random attacks. The only thing the victims have in common, all three are African-American.