Police Benchmarking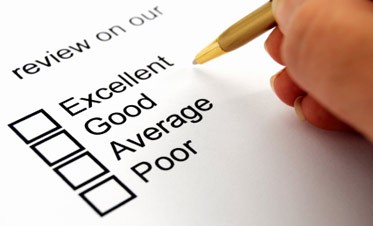 Benchmarking is quickly becoming accepted as the standard for effective resource allocation and management. In a world of ever-diminishing resources, coupled with increasing obligations, police departments often look to other cities to emulate best practices. Stemming from a government reform movement of the 1990s that encouraged governments to act and operate like the private sector, benchmarking encourages local governments to assess how their operations compare with peer governments. It s a natural measure to compare and identify methods to improve operations.
Police departments often use benchmarks, such as the federal Uniform Crime Reporting (UCR) data, to communicate to their residents how their performance stacks up against peer governments. Additionally, elected officials and city managers are constantly eyeing public safety budgets, generally the largest portion of discretionary funds and questioning efficiency. Police executives default to peer comparisons to explain staffing levels, response times, beat designations, budgets and crime rates.
Is benchmarking truly the panacea that it s often portrayed as? Does effective patrol and financial allocation stem from peer comparisons? Timothy Freesmeyer from Etico Solutions Inc., a company that helps law enforcement agencies determine appropriate staffing levels and effective patrol allocation, points out that one assumption made in benchmarking comes in the determination of similarity between the agency in question and the agencies chosen as comparables. However, he notes that when determining whether one agency is similar to another, there s a host of variables that must be considered (e.g., service population size, demographics, socioeconomic status, geography, crime rate, organization values and goals) that make it exceptionally difficult to find a truly comparable locality. Additionally, benchmark participants generally operate from the assumption that the other agencies are allocating their resources more efficiently.
Police departments often use peer city benchmarks in attempting to allocate police staffing more efficiently. Agencies use comparable data such as officers-per-thousand, police response times, arrest rates and UCR data for determining the best method for their department. Yet, as Professor James R. Brunet of North Carolina State University notes, These traditional measures of police performance are fraught with error and definitional ambiguity thereby reducing their usefulness as comparative standards. Since most benchmarking surveys don t effectively control for the numerous factors that may influence the crime rates, arrest rates or other measurable factors, these surveys might not provide accurate reflections of what to compare against.
In addition, it relies on the assumption that the comparable agencies are adequately staffed themselves or that they re more efficient than your department. If this assumption is false, your department will base its allocation on another agency s mistakes.
What should an organization do that s using benchmarking in such a way? Brunet advises organizations to focus their efforts on the development of internal benchmarks which avoid many of the pitfalls associated with their external cousins.
Establishing Internal Benchmarks
The process through which a police department achieves a truly efficient patrol allocation and resource management structure through internal benchmarks has three main elements: addressing organizational philosophy, data collection and statistical analysis. Police departments can start by simply considering the distinctive features of the specific agency and community the department serves. Working with city managers, police union leaders, elected officials and community members the department should develop internal benchmarks that reflect the goals of the agency, jurisdiction and residents.
Sandra Seader, assistant to the city manager in Longmont, Colo., points out that it s important to base your internal benchmarks on a larger goal, such as an overall organizational mission. Customer service, customer benefit and efficiency of taxpayer funds should also play into resource allocation, along with the priorities of the community and elected officials, she says. [It is important] to not lose the big picture as you are allocating resources. Determining these priorities, which may be more important than efficiencies, are essential to beginning the process.
Example: Elected officials may see it as essential to maintain foot patrols in a specific neighborhood. Police union leaders may be focused on certain shift lengths or minimum staffing levels. And in some cities, such as those with retirement communities, response times for non-emergency calls take on a higher importance. All of these factors help establish an overarching organizational philosophy.
Establish the Ultimate Goal
Once you have determined the general philosophy of the agency, the next step is to simply establish the ultimate goal of the internal benchmarks. After all, once the data is collected and analyzed, the agency will still need to make a decision of its comfort level of implementing what the information demonstrates. An agency that undertakes this task must be committed to improving patrol officer allocation and creating financial efficiencies.
Is the goal to reduce the amount of overtime spent, even if it means changing shift times and lengths? Possibly the goal is to reduce the probability that officers will have stacked calls or that an officer won t be available as a cover unit. Maybe the goal is to reduce the amount of injuries and sick time that are often seen as reflective of inefficient scheduling and patrol deployment. Determining a comfort level or middle ground between potential inefficiencies stemming from the organizational philosophy element and what the actual data recommends will guide the process.
Focus on Quality Data Collection & Analysis
After establishing their guiding philosophy and goals, it s essential for the agency to focus on quality data collection and analysis. Police departments will need to use all available internal data including calls for service, types of calls, report writing time, sick time and more to determine proper workload distribution.
Timothy Freesmeyer of Etico Solutions suggests, As an alternative to benchmarking, many agencies are now focusing on an empirical allocation process built upon their own data. Far superior to traditional benchmarking techniques, empirical studies are providing the managerial data needed for administrators to place the right amount of people, in the right place, at the right times. Analysis on that scale requires significant investment of time and effort. Working with your dispatch center, police records and possibly a crime analyst(s), your agency can begin effectively collecting and analyzing data. However, with the information and recommendations stemming from the analysis, local government leaders can make more effective use of their shrinking resource pools.
Some agencies, such as the Bozeman (Mont.) Police Department, have been so effective with utilizing internal benchmarks that they have staved off layoffs and justified staffing increases. As Bozeman Lt. Rich McLane states, through using an internal benchmark study, they were able to show the community that the additional officers gave faster response times to their emergencies, [deterred] crimes by having more time available and less turnover by burning out officers that were running from call to call, with little time to follow-up on investigative leads or focus on proactive, positive programs within our community. Bozeman found the study and beat deployment, with full education of city leaders and community members, has allowed us to talk intelligently to the need for other substations and use of technology to properly spread our officers throughout the city.
In addition, McLane noted the study showed the department and community how to effectively deploy offers to avoid keeping all officers from chasing the soccer ball or from being unsafely located in one, central location for their report writing or follow-up needs.
It s easier to justify increased staffing levels or to change patrol shift lengths, beats or allocation when you have legitimate data to back it up. Agency administrators who are going to their funding sources with foundational data in hand have an easier time justifying their budget requests. Benchmarking, while a common and easy tool, doesn t necessarily provide the most effective measure. The recommendations resulting from benchmarking efforts may be based on flawed and misleading assumptions. It s far more effective to do the hard of work of looking internally. Take the time to develop agency philosophy and goals that incorporate agency, elected official, union and citizen perspectives. The resources required to collect and analyze data is worth the effort just ask the Bozeman PD.
Zach Friend is the Press Information Officer and Crime Analyst for the Santa Cruz (Calif.) Police Department. In addition to directing communications strategy and acting as the department's spokesman, he analyzes crime statistics to help design more effective prevention and enforcement strategies. Zach has a master s in public policy from Georgetown University and a bachelor s with honors in history from the University of California, Santa Cruz.
Scott Collins works as budget analyst for the city and county of Denver. In that role, he works with the city s police and fire departments to help them foster operational improvements through use of data and analysis. He also serves as a performance management advisor to the city s budget director. He has authored more than 10 articles on local government issues ranging from tax policy to performance management.