Plainclothes Baltimore Officer Killed By Fellow Officers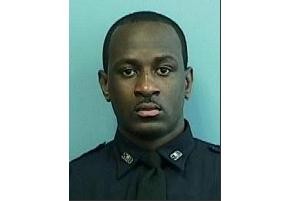 BALTIMORE – Baltimore police say that fellow officers fired the gun shots that killed a plainclothes officer during a melee outside a nightclub.
A 22-year-old civilian was also killed in the early Sunday morning shooting. Police Commissioner Frederick H. Bealefield III said Monday no civilians fired any shots. Officer William Torbit Jr. was on duty in plainclothes when he responded to a report of trouble at the club.
Police spokesman Anthony Guglielmi says Torbit was trying to break up a fight when he was attacked and pulled out his weapon to defend himself.
At some point after that, officers opened fire, killing the officer.
Police say Torbit was wearing his badge but there were no other indicators he was police.
LawOfficer.com Related Training:
Below 100: What We Can Do To Save Officers' Lives
Mental Rehearsals for Life-Threatening Situations