Confidential Informants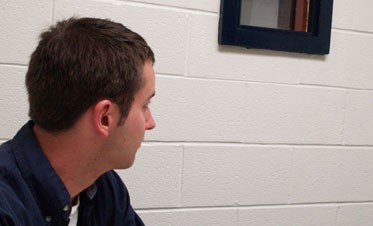 I'd like to begin this week's column with an example that revolves around investigating an individual named Tommy Lee Baltimore. Tommy Lee was a prolific criminal; burglarizing railcars on a nightly basis and freelancing as an armed robber in his off time. He had outstanding arrest warrants for armed robbery and burglary and was being actively sought by ourselves and the Chicago Police Department.
As luck would have it, we apprehended two other individuals burglarizing railcars who wanted to trade Tommy Lee's location for leniency. Now this seemed like a pretty good deal, since Tommy Lee was creating a lot of work for both the Chicago Police Department and us. We contacted the area robbery unit and they sent two detectives to speak with our burglars. The burglars, Bobby and Eduardo, swore up and down the Tommy Lee was well known to them. All they would need was just a little time to find out where he was staying. The two robbery detectives separated Bobby and Eduardo to interview them separately. Much to my surprise instead of pressing each for his location they spread a photo lineup on the table and asked which photo was Tommy Lee. Astonishingly, Bobby who swore he and Tommy Lee were as close as brothers could not pick him out of the photo lineup, while Eduardo immediately touched Tommy Lee's picture. Later that evening Tommy Lee became a guest of the County of Cook after he attempted to escape by jumping on a second-floor bathroom window. It turns out he was quite spry for a man of his age.
This is where I learned:
NEVER EVER COMPLETELY TRUST AN INFORMANT, EVER
Over the years I've thought back to Bobby and Eduardo and the lesson I learned from the robbery detectives. Some of you may remember the character Wimpy in the Popeye cartoon, and his trademark line, "I'll gladly pay you Tuesday for a hamburger today." It is so true of informants, "I'll gladly give you the information later after you take care of me now." There is always the promise of a better tomorrow if you listen to them.
With the advent of organized retail crime investigative teams, not only is the public sector is using informants, the private sector is also beginning to use informants with much more frequency as they venture outside the four walls of the store and into the community. The informants may be developed after their apprehension as a member of an organized shoplifting ring or because they knows of a fencing operation. Regardless, investigators and law officers alike must be careful when utilizing information derived from an informant. In addition, an informant must be used carefully to avoid compromising the investigation, evidence, or potential litigation.
Determine the informant's motives
When considering the use of an informant, a first priority is to determine the individual's motive for giving information. There could be any number of reasons why a person would give information to law enforcement:
Good citizens–a common form of informant is the good citizen or employee. These individuals come forward out of a sense of righting a wrong and doing the right thing for the company or community. The courts view these types of informants by their very nature as reliable. A citizen who comes forward with information and identifies himself takes a strong first step towards establishing his reliability. While the information is well intended it is often just secondhand which may require additional work to verify.
Criminal–the most common form of informant is an individual who is attempting to work his way out of trouble. These types of informants have often been arrested and are attempting to work a deal or reduce its seriousness. There may be other motives such as a limiting competition or giving out of paying a debt owed to another.
Police buff–these types of informants want to be with the police for excitement or because they someday hope to become an officer. Being part of the investigation and talking with people in the business becomes an aphrodisiac which brings them back with additional information, often of questionable value. Some of the criminal element will also try to become part of an investigation to determine how the police work, to gather intelligence and identify the officers, their vehicles and tactics.
Revenge–some informants will come forward in an attempt to gain revenge against another. They may attempt to plant evidence or to conceal the scope of their involvement in criminal activity. A broken love affair often triggers this type of informant, but they are likely to disappear when it comes time to testify.
Each informant should be interviewed in depth to determine the scope of information he has available and to determine ways in which this information might be corroborated. As part of the interview, the investigator should clearly establish the parameters within which the informant is comfortable working. Is the informant willing to make an introduction and introduce an investigator into this scheme or is he willing to make controlled buys under the supervision of police or loss prevention? Is he willing to be identified as giving information into the case and willing to testify or must his identity be concealed? Answering these types of questions will help an investigator determine strategies and tactics which may be employed as the case develops.
Regardless of the type of informant, an investigator has to determine whether the individual will be used only as an intelligence gathering function or will be required to testify should the case go to trial. The best way to use an informant is to introduce an investigator into this scheme who can gather evidence on his own and more carefully control the development of the case.
Problems with informants
If an informant is going to be required to testify at trial, the law officer and prosecutor should anticipate a number of problems. For example:
The jury may view the informant as a "snitch" or "rat" who has some ax to grind or advantage to get by giving his testimony.
The informant may have a past criminal history or drug usage which may be used by the defense to challenge his credibility.
The informant's appearance may also come in to play as they tend to be less well dressed and groomed.
There may be credibility issues, if they have lied on the stand previously.
Keep in mind that the investigator/law officer is reliable–he is everything that the informant is not. Whenever possible, the officer should be introduced into the scheme in such a way that he can act independently of the informant. This protects the informant and simplifies testimony in the case. Depending on the investigation and a variety of factors, the informant may need to be protected for use in future investigations. The identity of the informant can be concealed when other investigators are introduced into this scheme.
Informant's past reliability
Prior to using an informant, his reliability should be investigated. This can be done by determining where he has given credible information in the past. Some informants regularly work with agencies who can offer an insight into the individual's past performance.
With an informant who has never been used before, his reliability may be established by investigating information he has offered. Determining the credibility of his information establishes his reliability to a point. Just because an informant has given credible information in the past does not mean he is doing so in the present situation. The officer needs to constantly evaluate the information being provided and should attempt to independently corroborate its accuracy at every turn.
In the next column we will discuss the actual handling of an informant and considerations which must be addressed when the case is brought to a close.