Burglary Suspects Flee, Rollover [Video]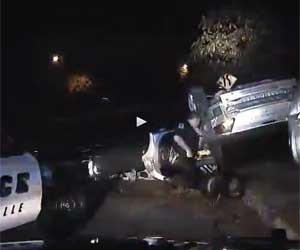 Suspects who smashed their way into a Douglasville, Ga., stereo store were interrupted by police and led them on a rollicking, 13-mile chase.
Two suspects were apprehended and two ran, evading police.
Don't think you could perform a pit maneuver that well? Brush up first on your basic driving skills before progressing to anything that advanced.