Below 100 Podcast: Reduce Officer Deaths Now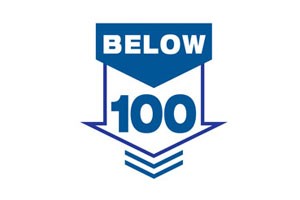 Click on the arrow to play podcast.
When you combine a lack of seat belt usage with high speeds, you have the deadliest epidemic our profession has seen since the gun violence from three decades ago.
It's that same epidemic that took the life of Deputy Jacob Rayos on April 11, 2010 in Texas. While looking for a suspect vehicle near Interstate 20, Deputy Rayos was traveling at a high rate of speed and left the roadway. His patrol vehicle rolled several times. Deputy Rayos was not wearing a seat belt and was ejected. He died at the scene and became LODD No. 52 in 2010.
Check out the above audio file about the story of Deputy Rayos as well as the story of a collision involving Officer Joshua Nytch. And learn the five principles of the Below 100 initiative:
1. Wear Your Seatbelt
2. Watch Your Speed
3. Wear Your Vest
4. WIN – What's Important Now?
5. Remember: Complacency Kills!
Play it in roll call and forward it along to your fellow officers. Stay safe out there.
To download a free Below 100 poster for your department, click here.