Audio Released: Conservation Officer's Actions Constitute Justifiable Homicide

DECATUR, Ill.—The off-duty conservation officer who shot 21-year-old Matthew A. Hollgarth to death in his home after Hollgarth crashed through his door in pursuit of his ex-wife was justified in taking that defensive action. The officer has not be named.
That was the conclusion of a coroner's jury after listening to the 911 tape which was recorded when the officer called for help, initially in response to Hollgarth and the woman having an altercation in his front yard. For more from the Herald-Review.com, click here.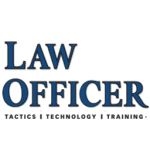 Law Officer
Law Officer is the only major law enforcement publication and website owned and operated by law enforcement. This unique facet makes Law Officer much more than just a publishing company but is a true advocate for the profession.