2nd Oregon Sheriff Says He Won't Enforce New Gun Laws
PRINEVILLE, Ore. (AP) — Another Oregon sheriff says he would refuse to enforce any new federal gun law he believes is unconstitutional.
Crook County Sheriff Jim Hensley said Tuesday he sent the same letter to Vice President Joe Biden that was sent Monday by Linn County Sheriff Tim Mueller.
The letter says politicians are attempting to exploit the deaths of innocent victims in the Connecticut school shooting by supporting laws that would harm law-abiding Americans.
Hensley told KTVZ (http://bit.ly/13DqKrT ) he believes in the Second Amendment, and he says officials should consider other factors that may have a role in mass shootings, such as violent video games.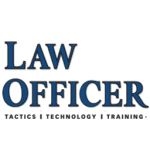 Law Officer
Law Officer is the only major law enforcement publication and website owned and operated by law enforcement. This unique facet makes Law Officer much more than just a publishing company but is a true advocate for the profession.