Missouri Deputy Ambushed, Killed While Assisting EMS Providers
WASHINGTON CO., Mo. — An active manhunt is underway in Washington County, Missouri, after a sheriff's deputy was shot and killed early Saturday morning. That's according to the Missouri Highway Patrol.
It happened at 2:10 a.m. on Nugget Road in Mineral Point. Authorities say the deputy was responding to a 911 call for an unconscious person. While they were loading that person into an ambulance, the deputy was ambushed. One shot was fired, killing the deputy.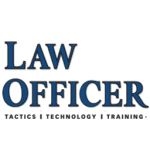 Law Officer
Law Officer is the only major law enforcement publication and website owned and operated by law enforcement. This unique facet makes Law Officer much more than just a publishing company but is a true advocate for the profession.