ODMP: Illinois Trooper Struck and Killed During Traffic Stop

Trooper Kyle Deatherage was struck and killed by a tractor trailer while making a traffic stop on I-55, at mile marker 62, near Litchfield.
He had parked his motorcycle on the shoulder and was speaking with the driver of the vehicle when he was struck.
Trooper Deatherage had served with the Illinois State Police for three years. He is survived by his wife, 4-year-old daughter, and 10-month-old son.
Please contact the following agency to send condolences or to obtain funeral arrangements:
Director Hiram Grau
Illinois State Police
801 S 7th Street
P.O. Box 19461
Springfield, IL 62794
Phone: (217) 782-6637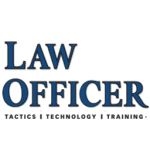 Law Officer
Law Officer is the only major law enforcement publication and website owned and operated by law enforcement. This unique facet makes Law Officer much more than just a publishing company but is a true advocate for the profession.