Pennsylvania State Trooper Killed in Collision with Semi
SOUTH BEAVER TOWNSHIP, Pa. — A Pennsylvania State Trooper was killed in a two-vehicle crash Thursday morning in Beaver County.
According to police, a semi-truck collided with the trooper's cruiser just after 10 a.m. near the intersection of Route 168 and Blackhawk Road in South Beaver Township.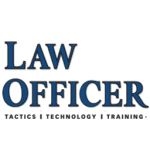 Law Officer
Law Officer is the only major law enforcement publication and website owned and operated by law enforcement. This unique facet makes Law Officer much more than just a publishing company but is a true advocate for the profession.