Georgia Corrections Officer Stabbed, Killed by Inmate
HELENA, Ga. (41NBC/WMGT) — The Georgia Department of Corrections officer who was stabbed and killed at Telfair State Prison Thursday night has been identified.
Department of Corrections spokeswoman, Gwendolyn Hogan, identified the victim as 46-year-old Officer Larry Stell. Stell has been with the department since August 2001. She says Stell was assaulted by an inmate which resulted in his death.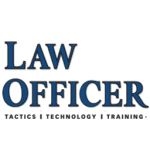 Law Officer
Law Officer is the only major law enforcement publication and website owned and operated by law enforcement. This unique facet makes Law Officer much more than just a publishing company but is a true advocate for the profession.